6/7/11 - Project Completed
I was finally able to finish this custom! It has been a long time in the making. I had originally started sculpting the head myself for him but went the route of commissioning a custom head sculpt from an artist who goes by the name of Raginspoon and I am GLAD that I did.
I took the target exclusive 2 pack and made his legs shorter, cut off all the leg "wings" and sculpted the legs a little.
Cut off the claws and scratch built the replacement claws out of styrene.
Scratch build both of the stump caps from styrene.
Scratch built the X Lego on his belt.
Fully primed, painted, and sealed this guy. The pictures really do not do the figure justice at all!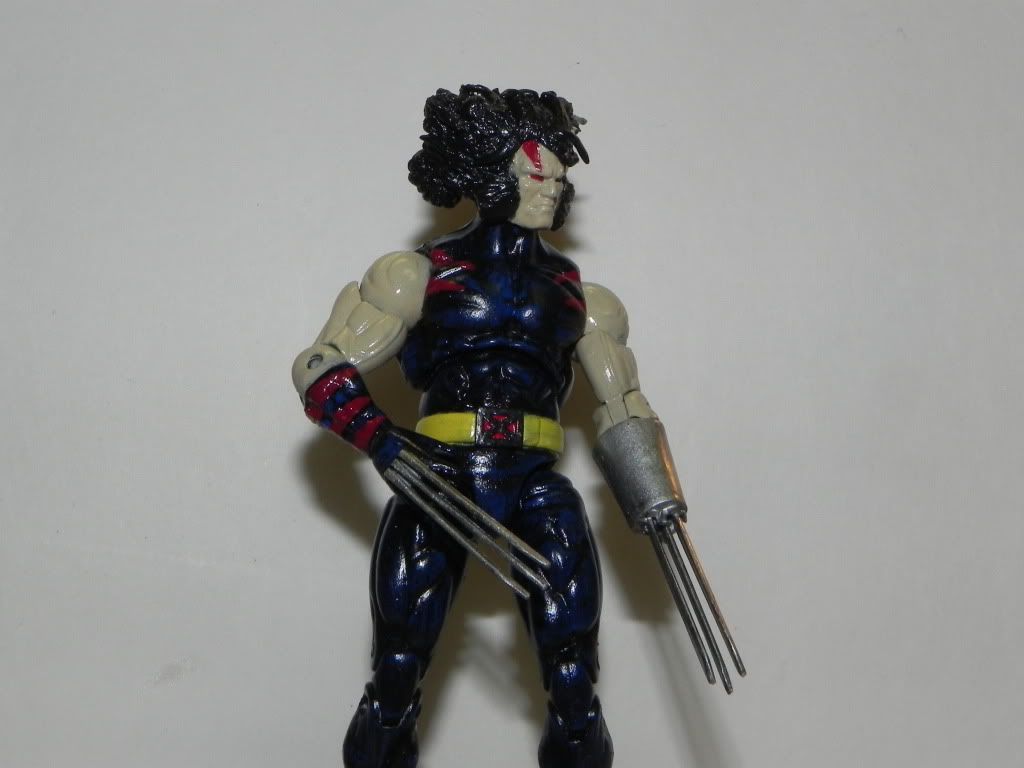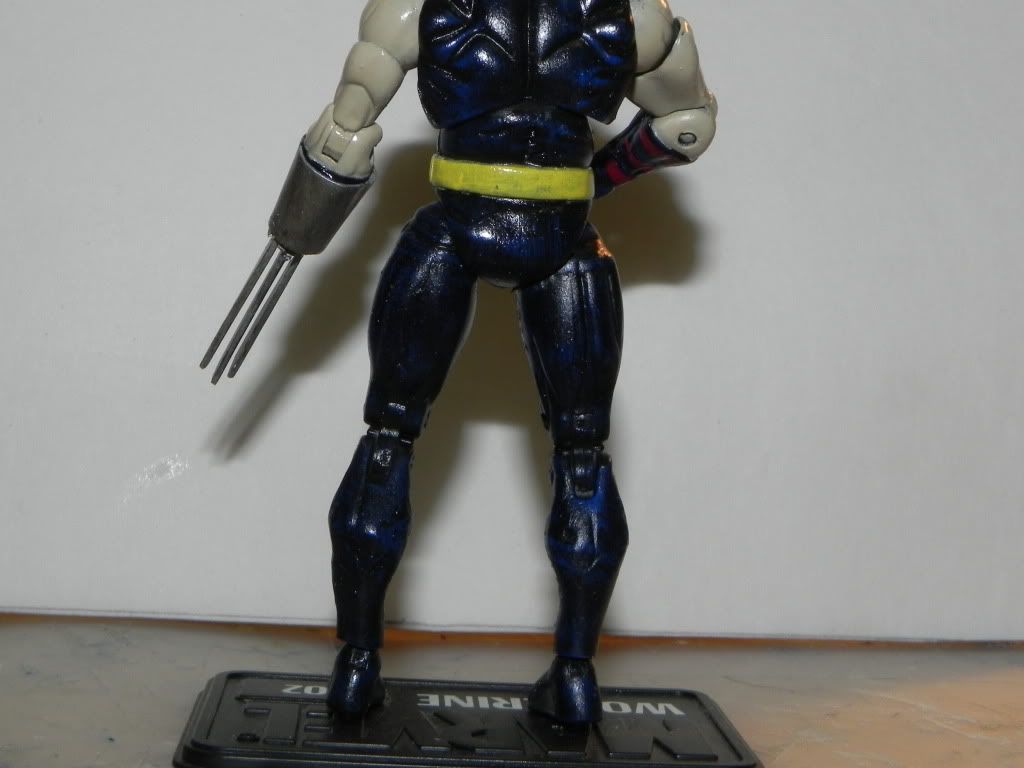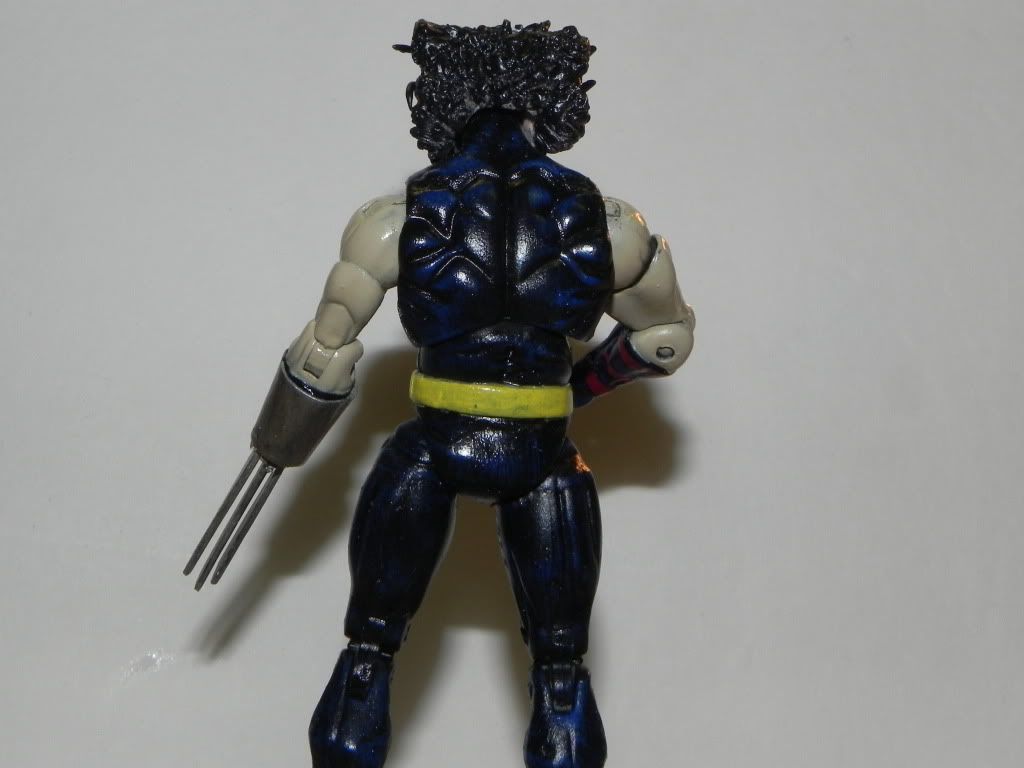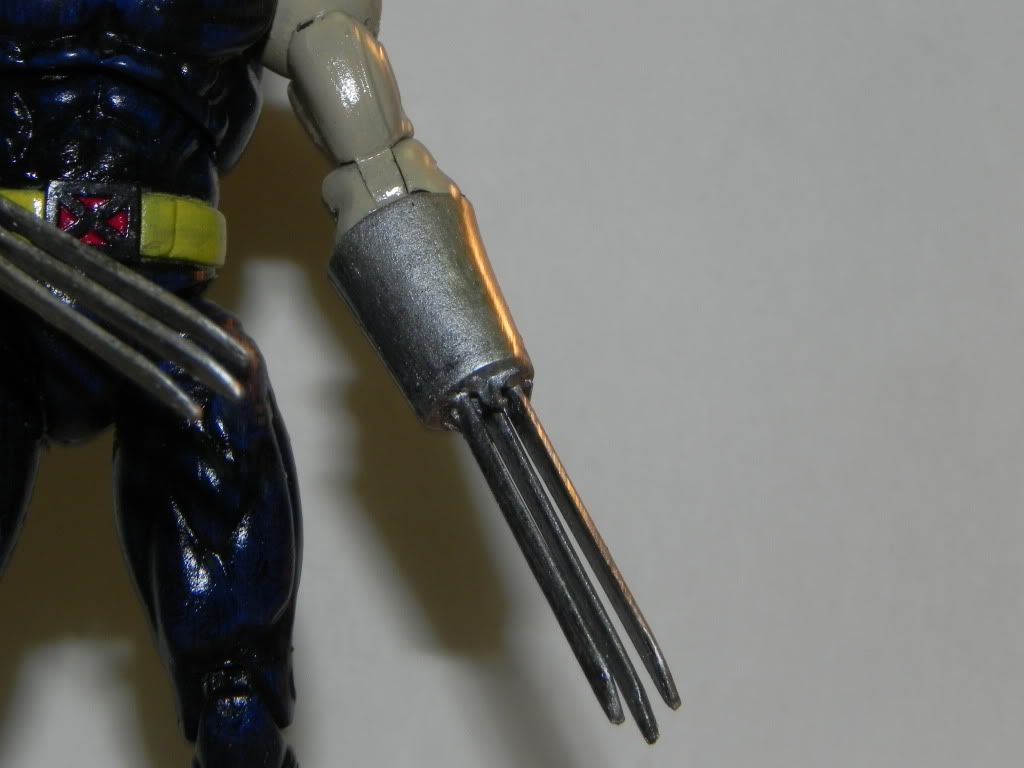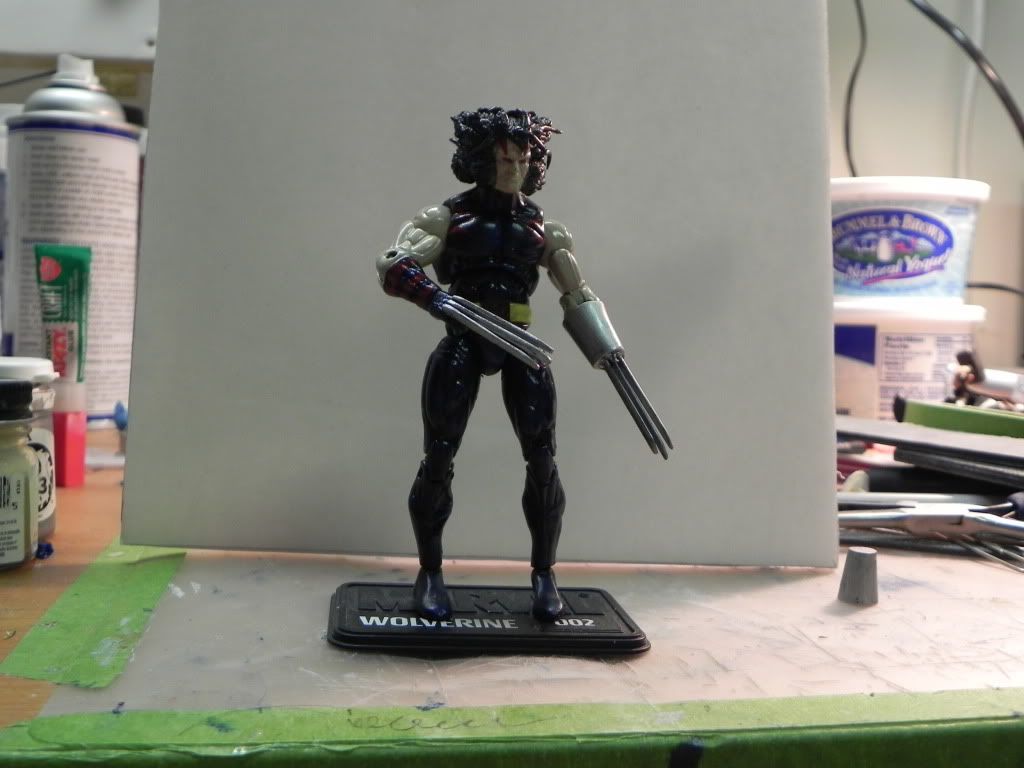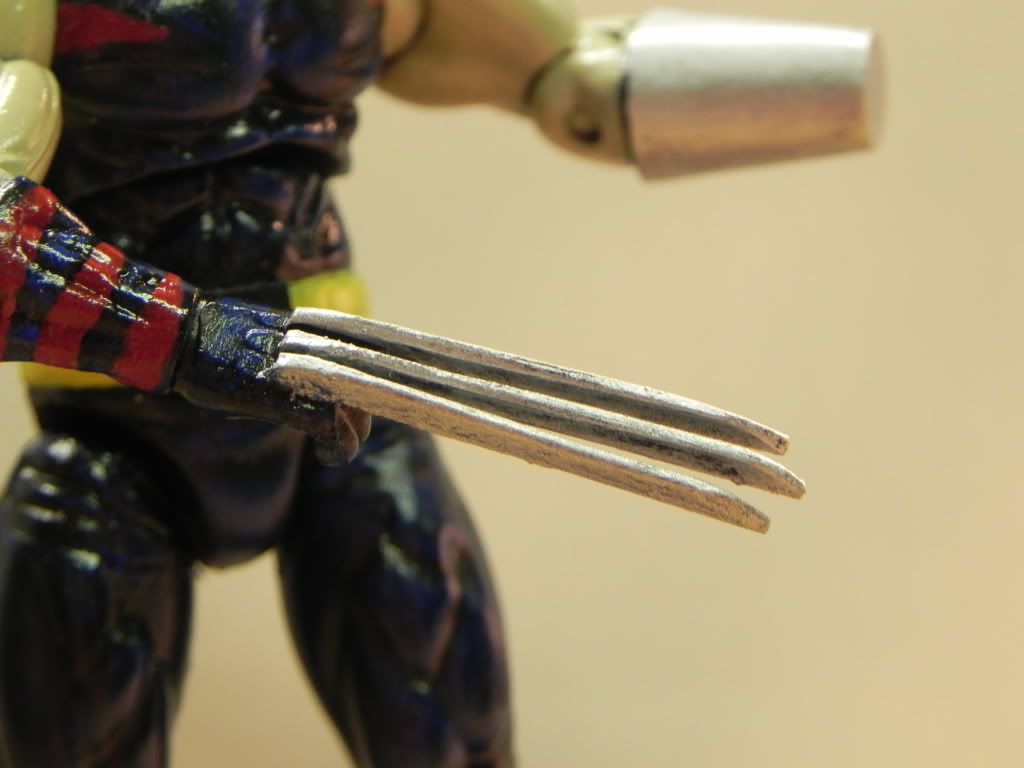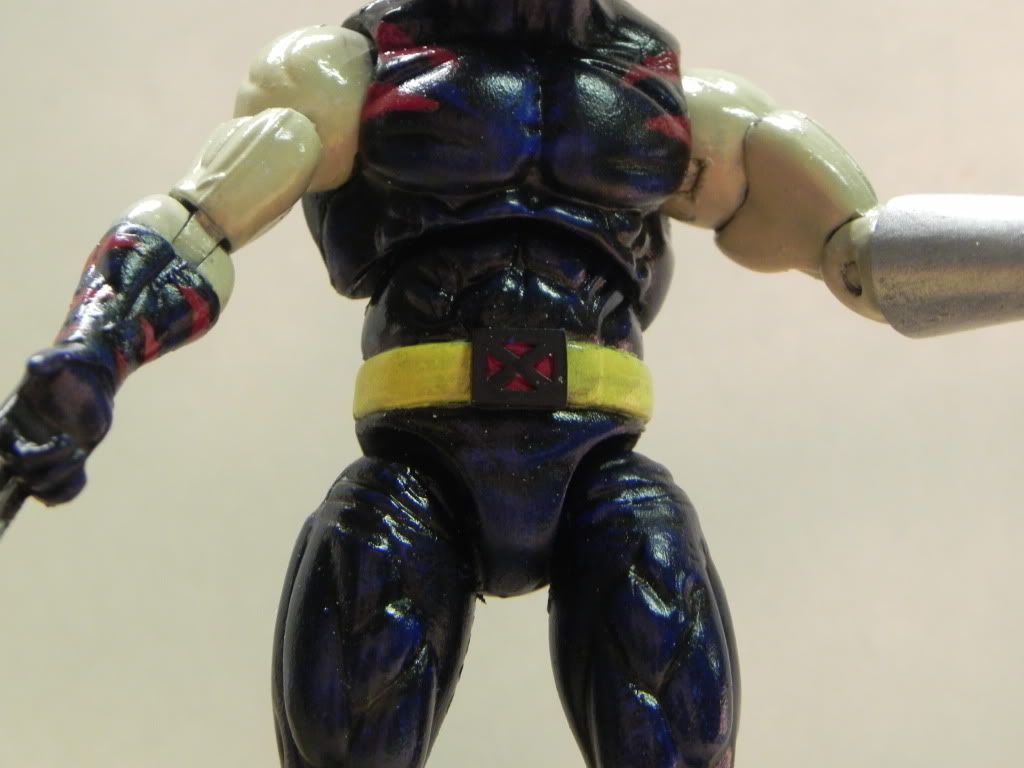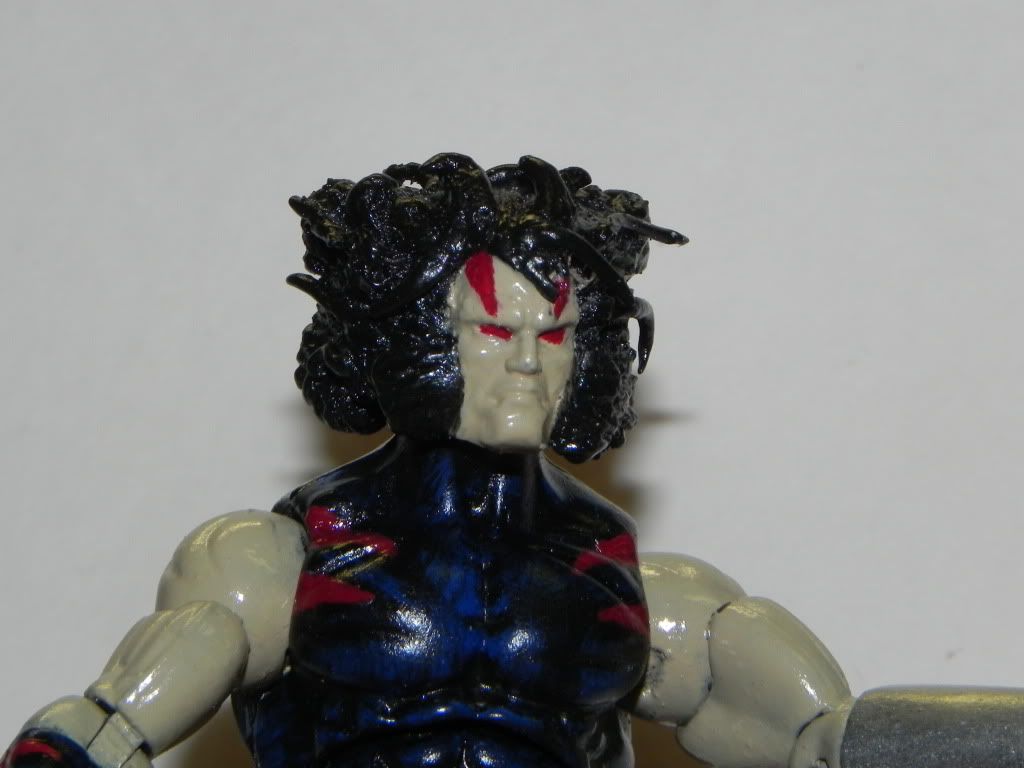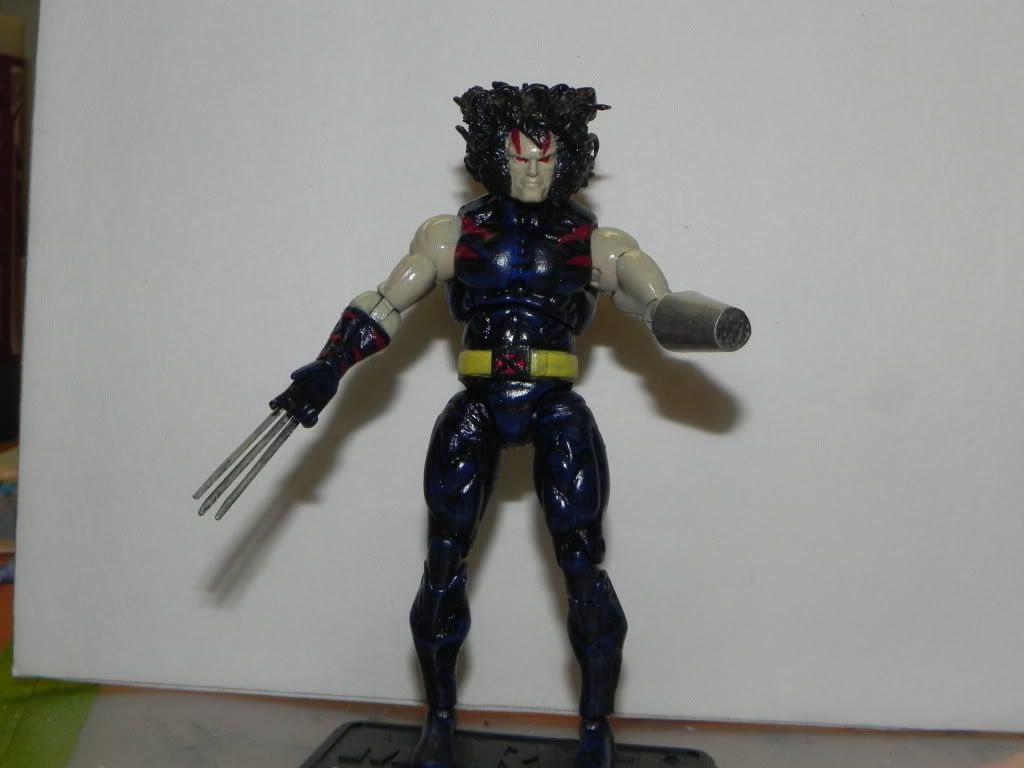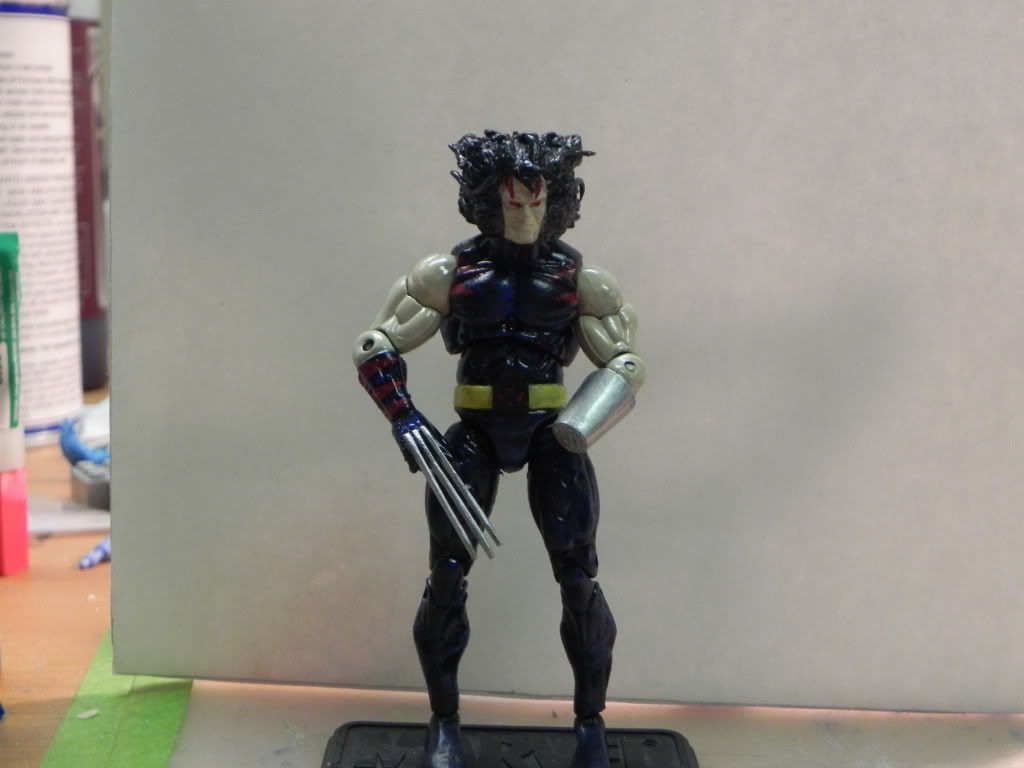 5/8/11 - Project Update
I primed the custom head that I sculpted for Wolverine and it really shows the details but also shows some of the flaws, I will attempt to rework it a little and smooth out the cheek transition.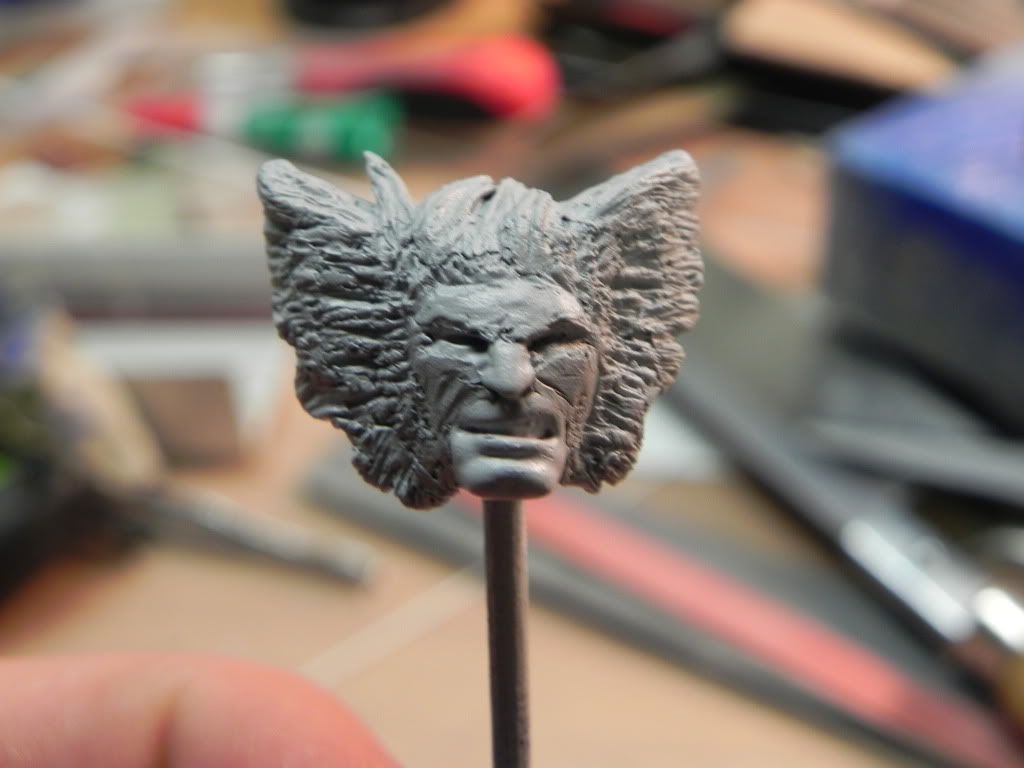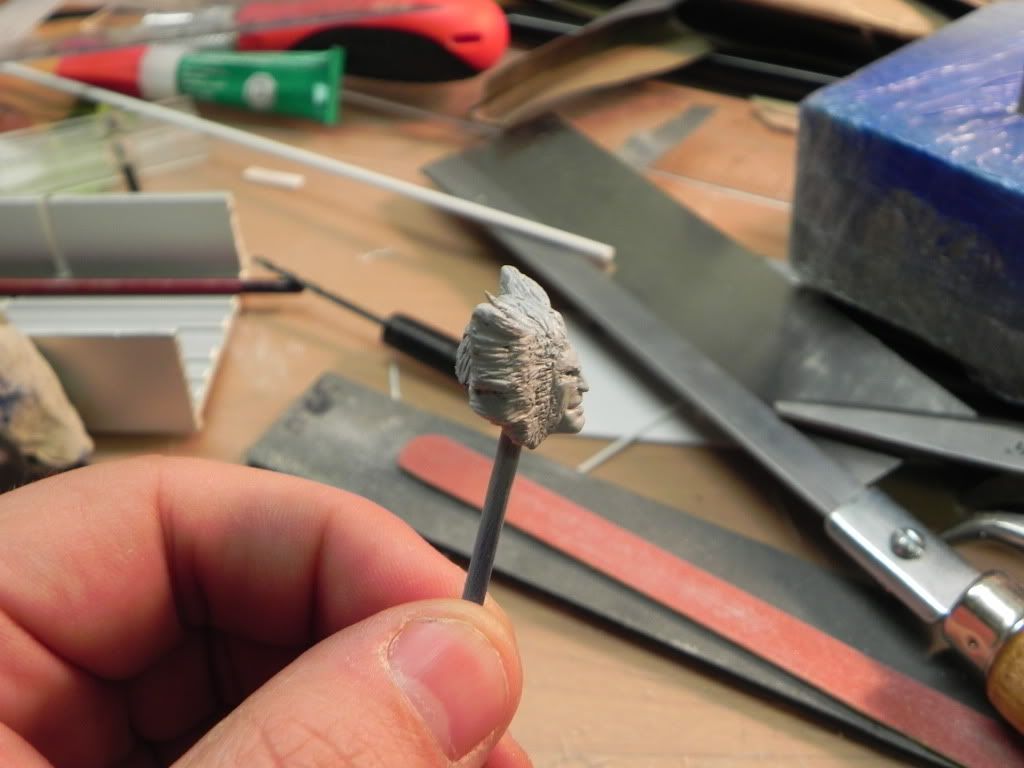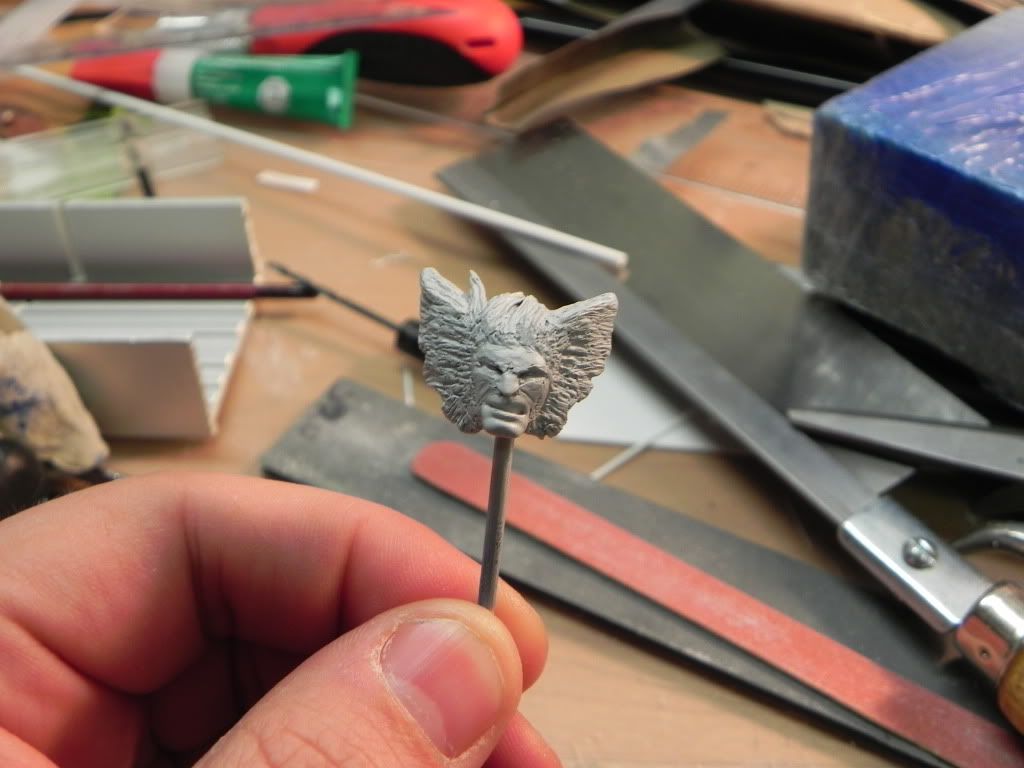 5/5/11 - Project Start
I am tired of all the MU wolverines that have been released and they have yet to release the AoA Weapon X. Here is my version that I am currently working on. I try to push myself to modify a figure in order to get the results that I want instead of swapping parts whenever I can.
Here is the base figure that I started with, its a Target exclusive 2 pack Wolverine.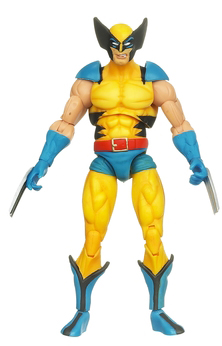 First thing I did was get all my reference material and make a easy to print collection shot.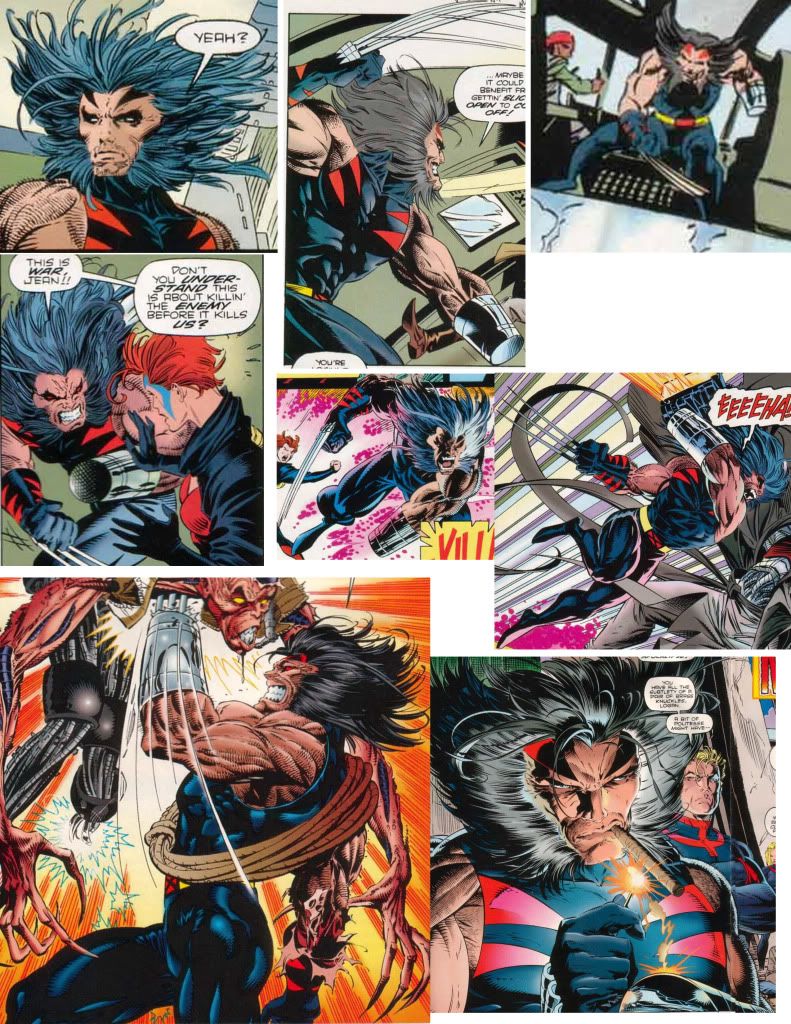 So far I have created two different "stumps" one without claws that are shown in most of the comics and one with claws that are only shown in the last issue. I have shaved down the boots to get rid of the wings or whatever you want to call them. I cut the legs off and maid them shorter, MU has never been good at making him a shorter character. I replaced the really lame claws that came with the figure. They are quite long because in the comic they look like they are slightly longer than his for arm.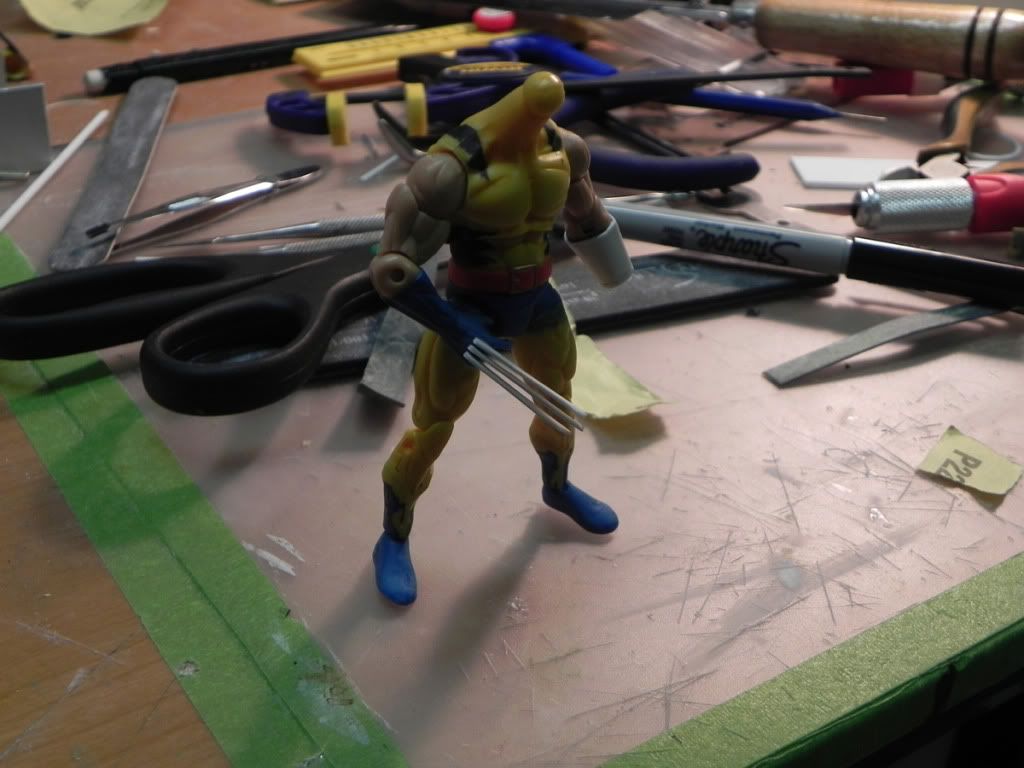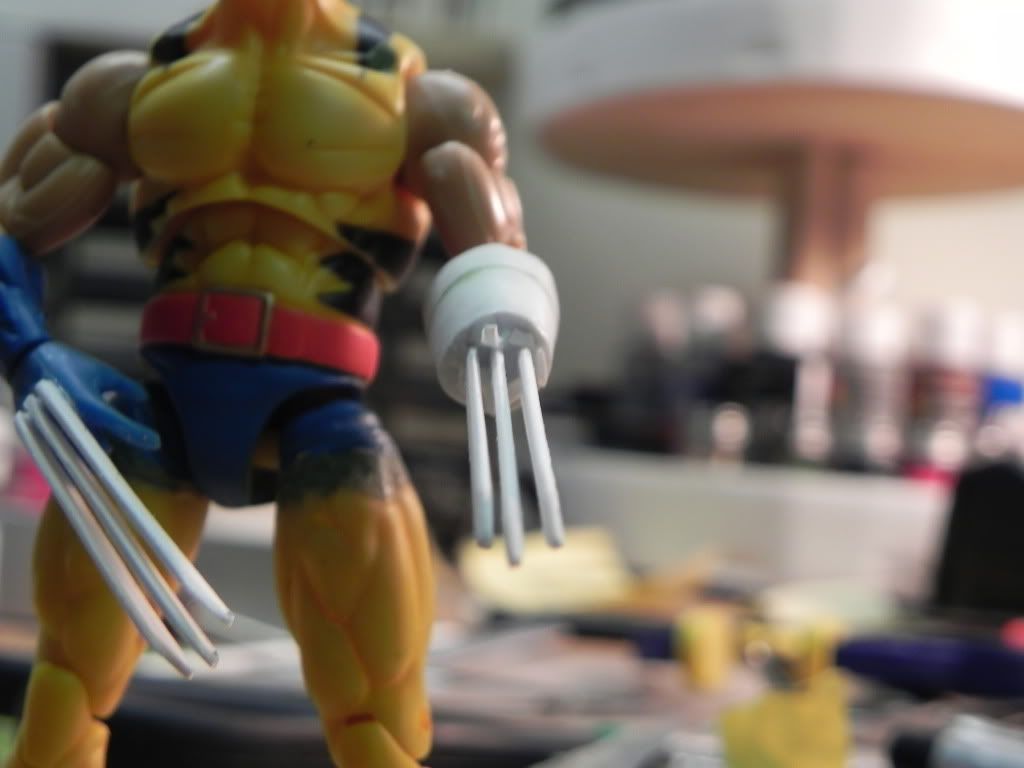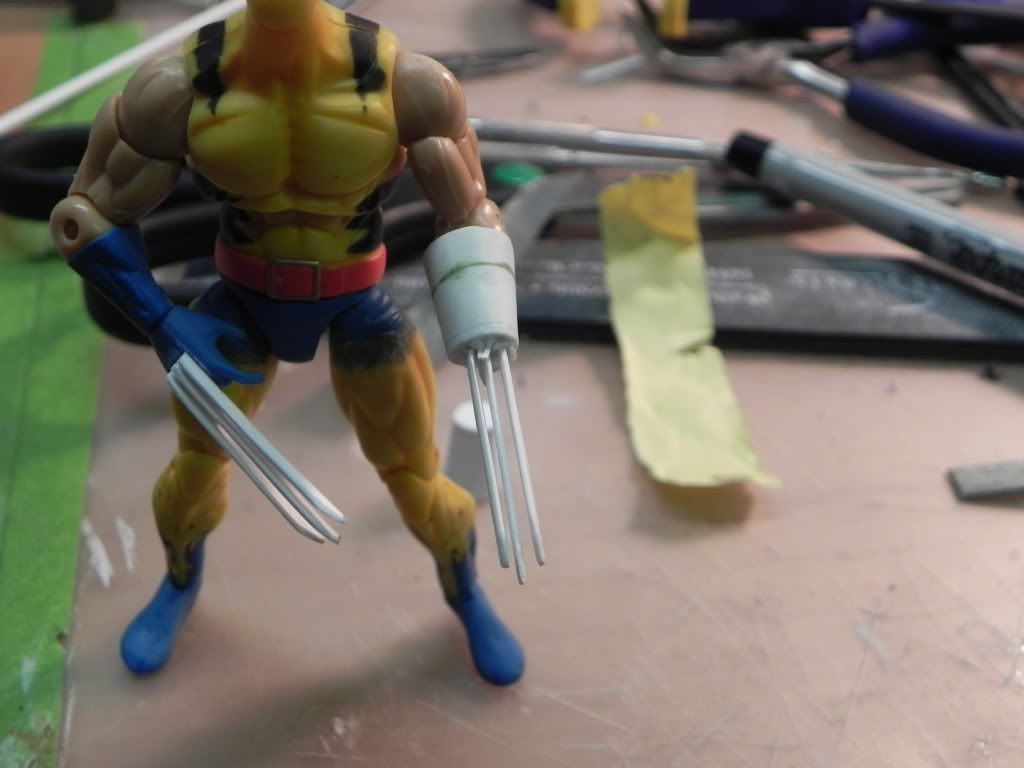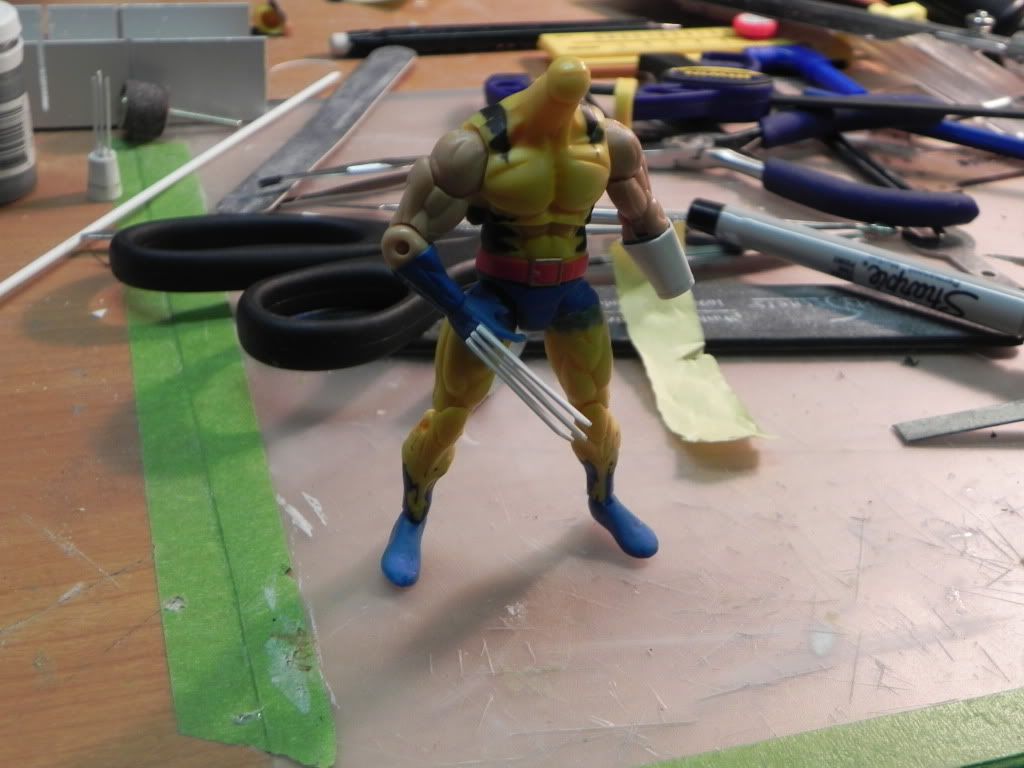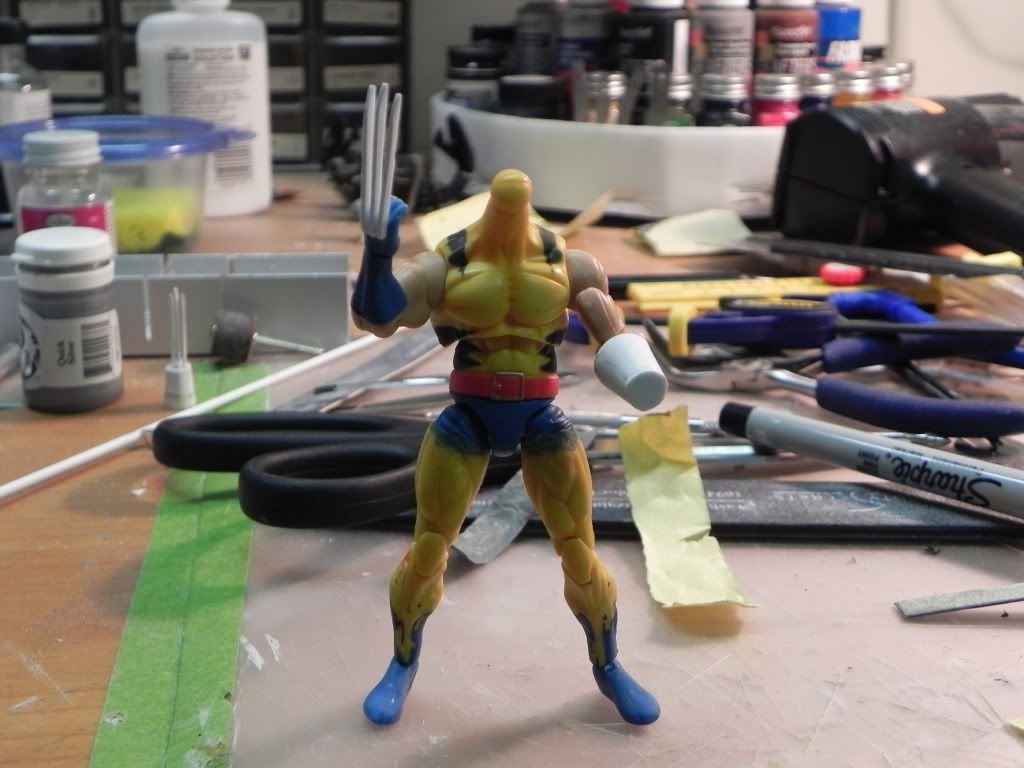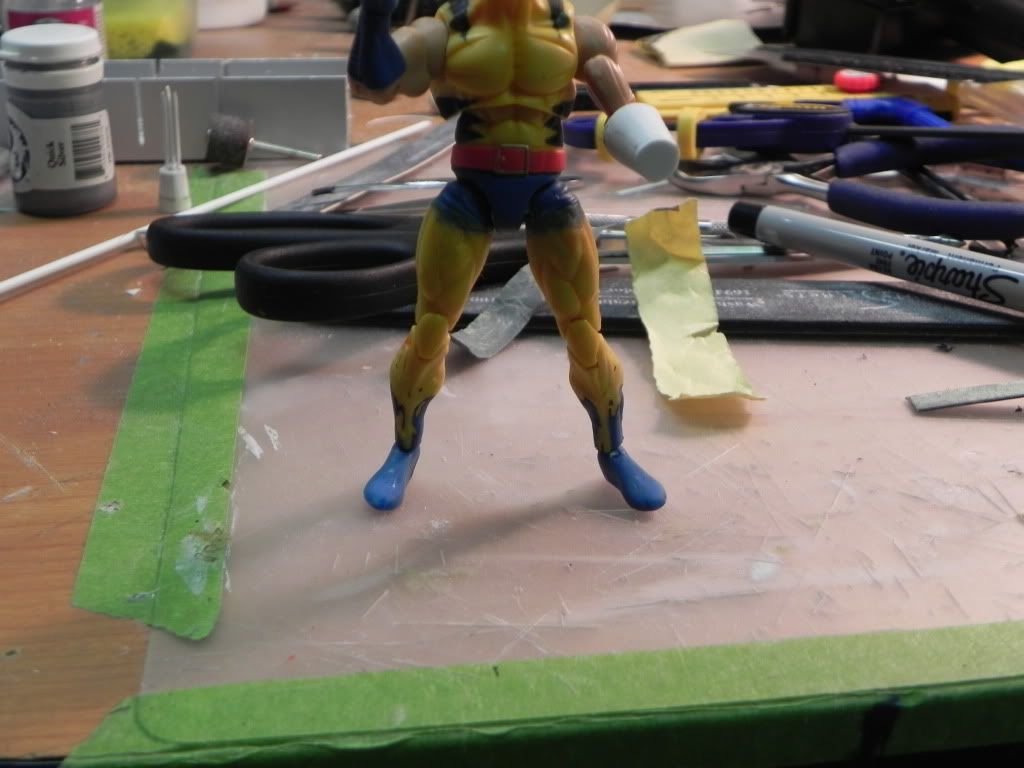 I commissioned a custom head sculpt from a hisstank.com forum member because I feel that he could do a better job but I am also giving a shot myself. This is my first sculpting job, I used green stuff to make it.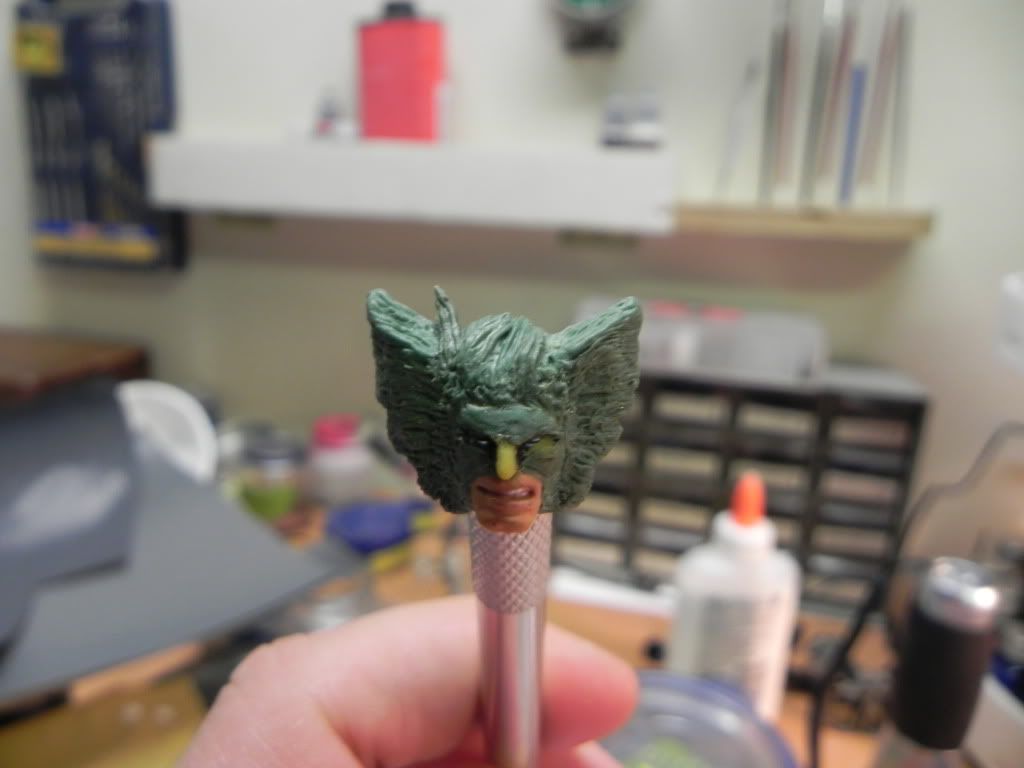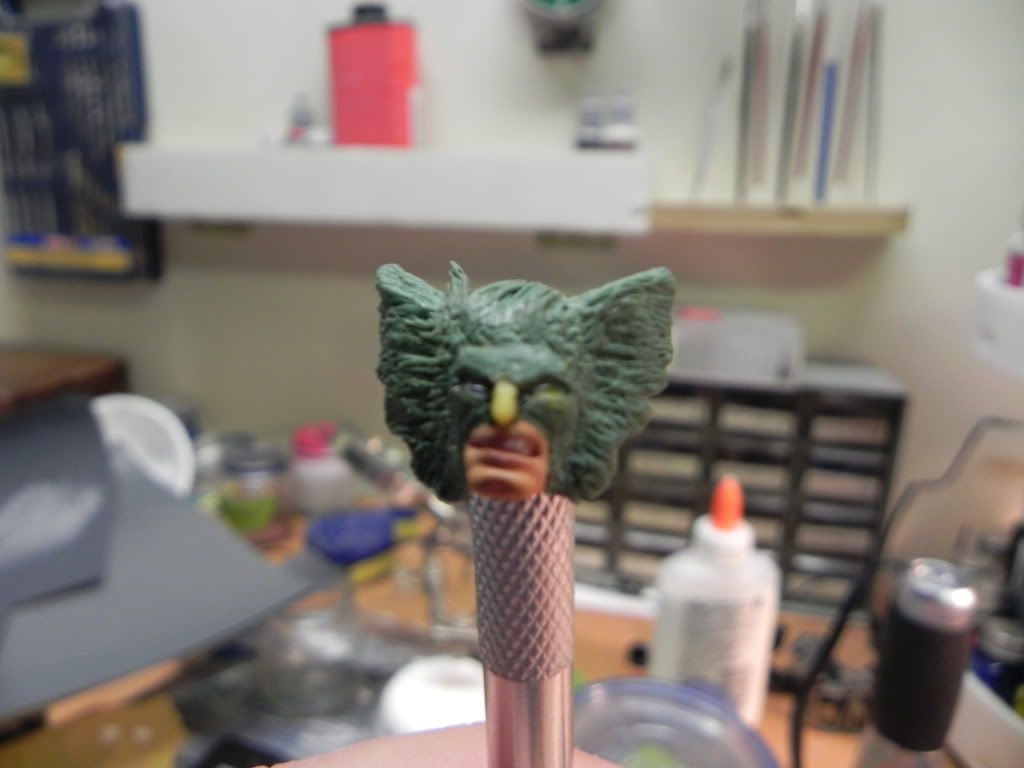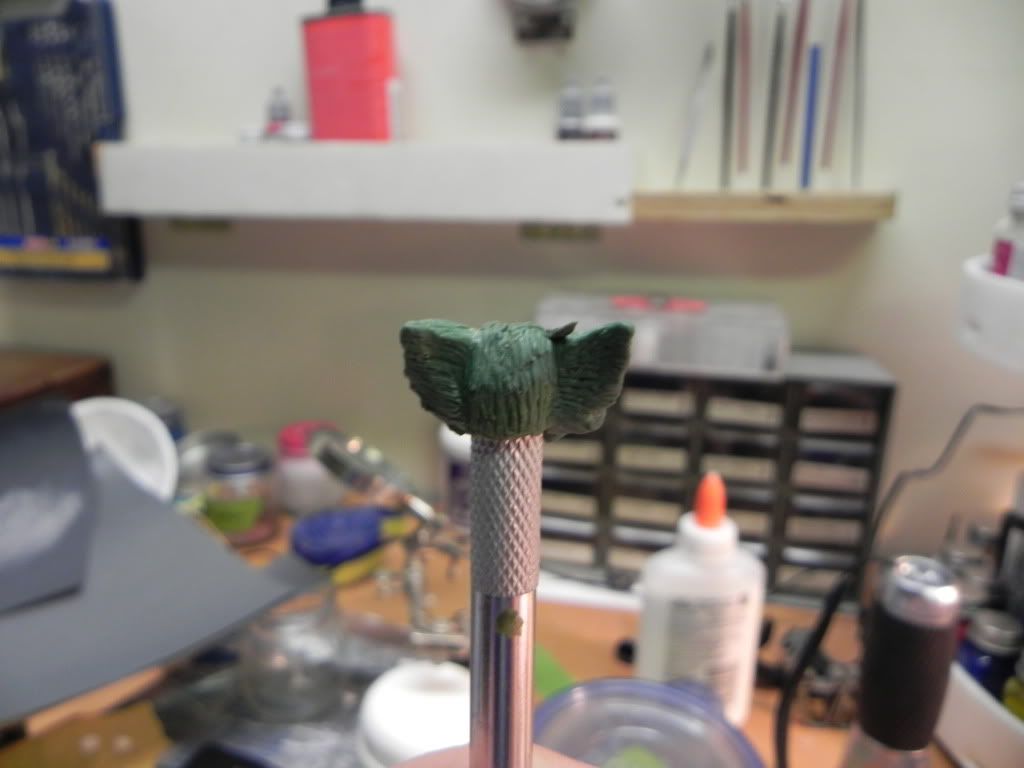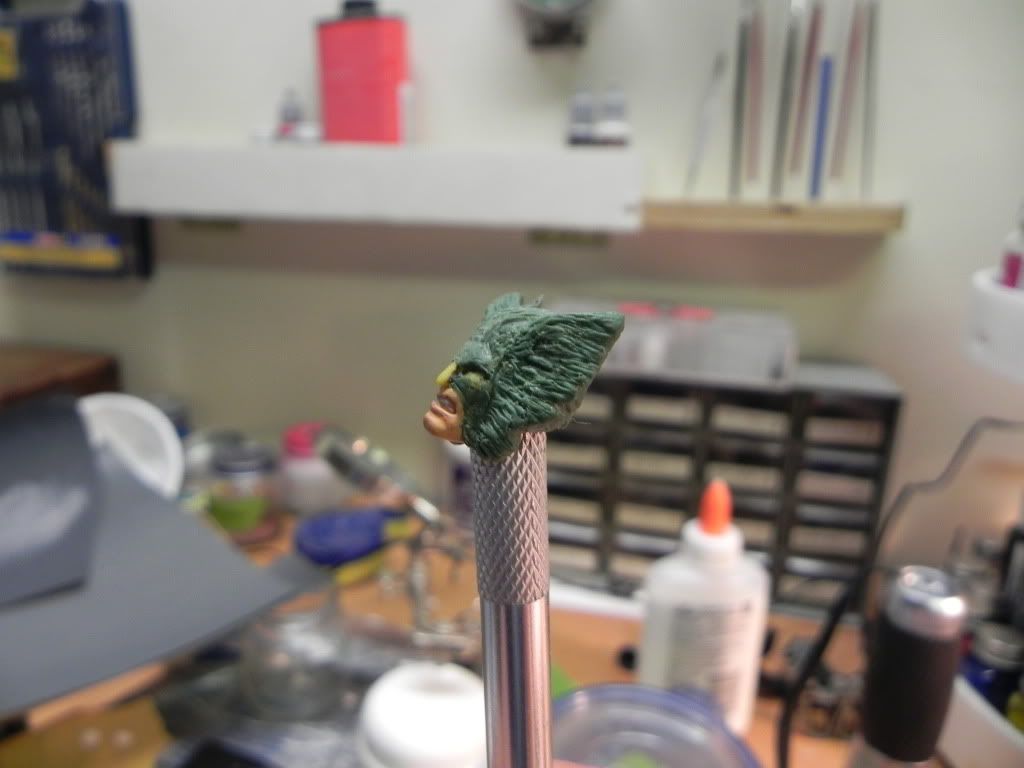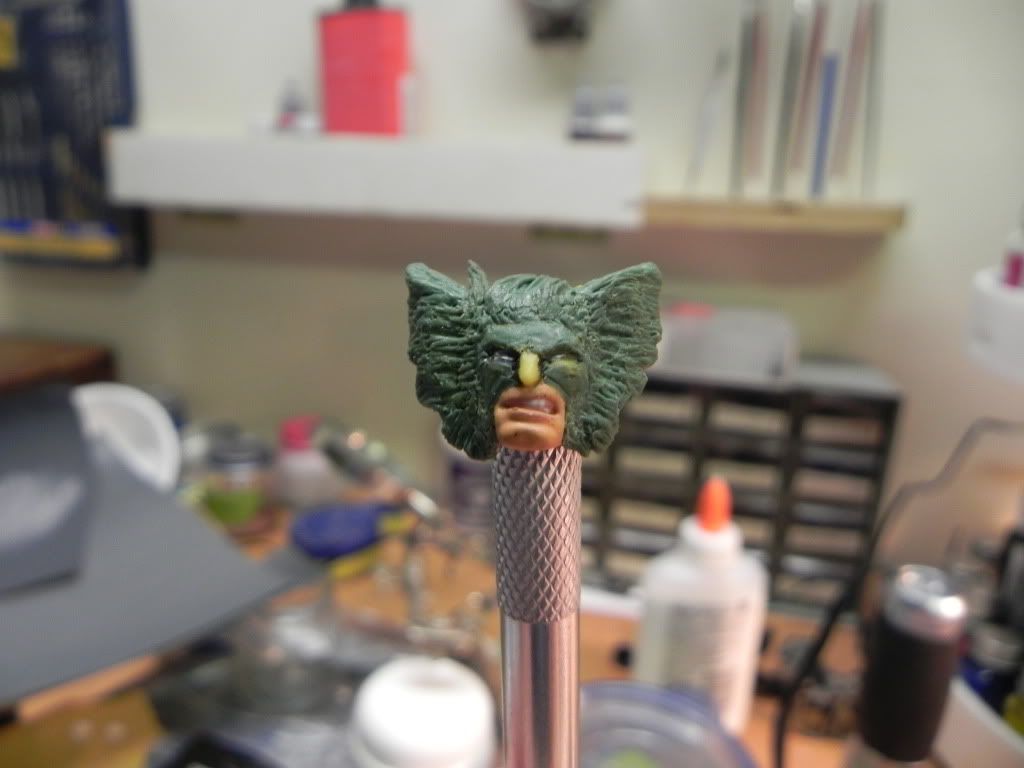 This figure will eventually be primed painted and I am leaning towards using decals for the red bits on his uniform. If this figure turns out well I would like to release it as a limited run figure complete with a custom card or box created by PrimulArchangel boxes. If you are interested please let me know.