6/18/11 - Project Completed
I did the detail painting to give the hammer a weathered look tonight. I used 4 different shades of silver and a hint of black for the hammer head. I created a custom wash using brown and gold of all colors for the handle.... I may end up going back and touching it up some more. I will have to examine it more after the paint fully sets.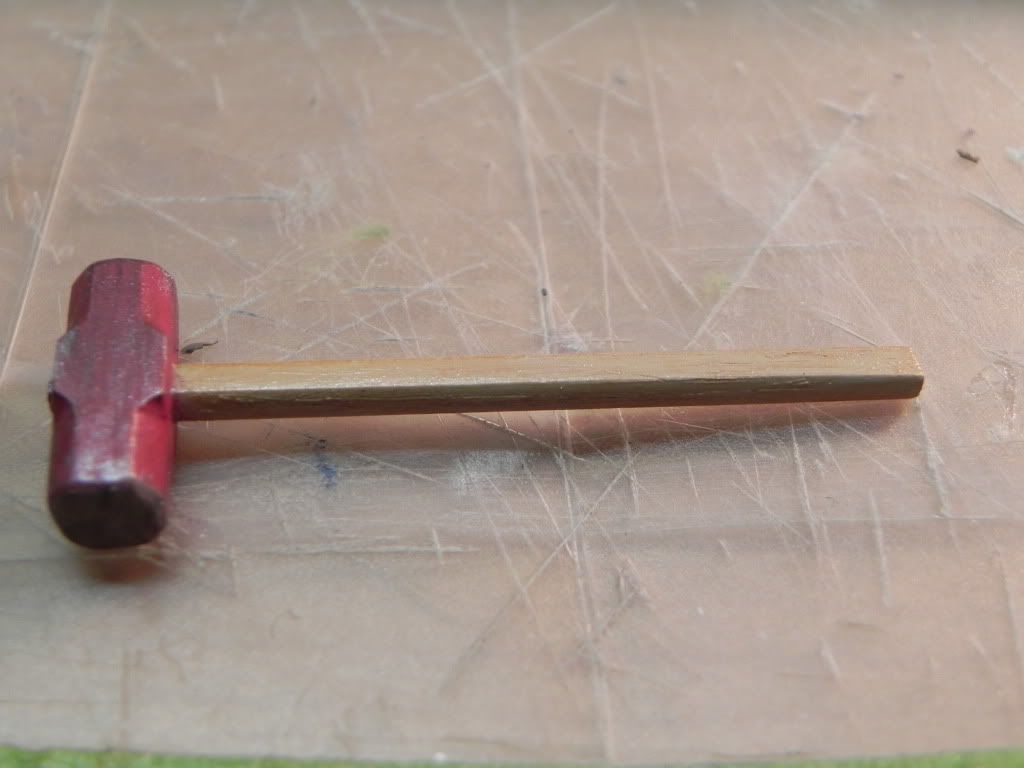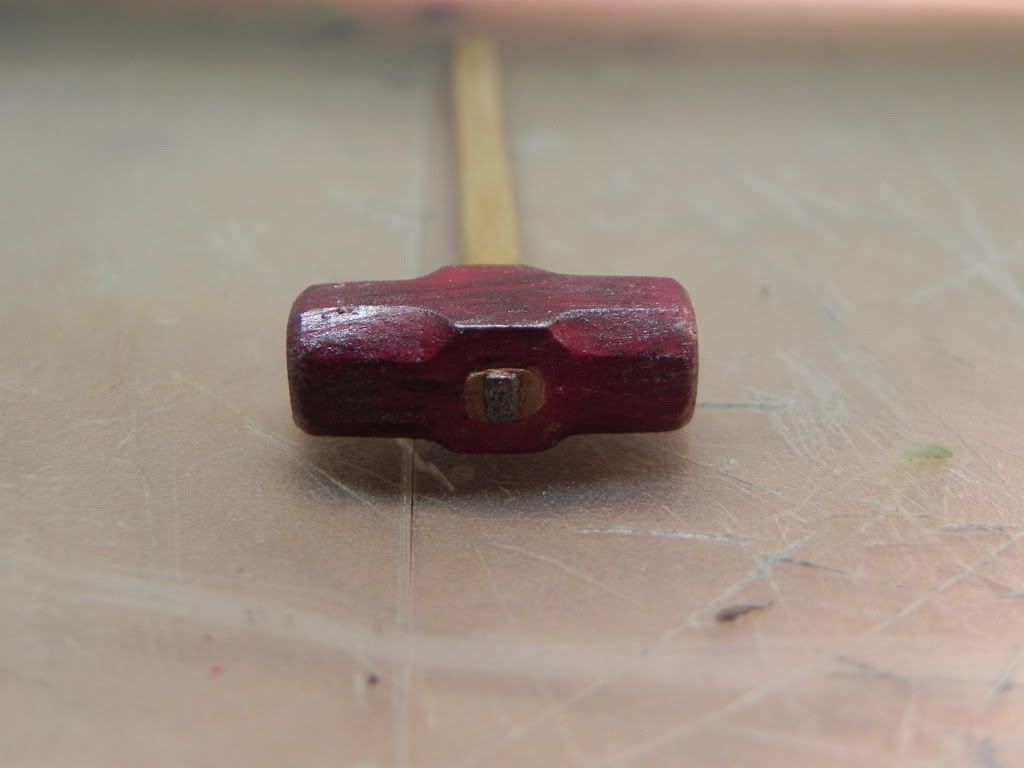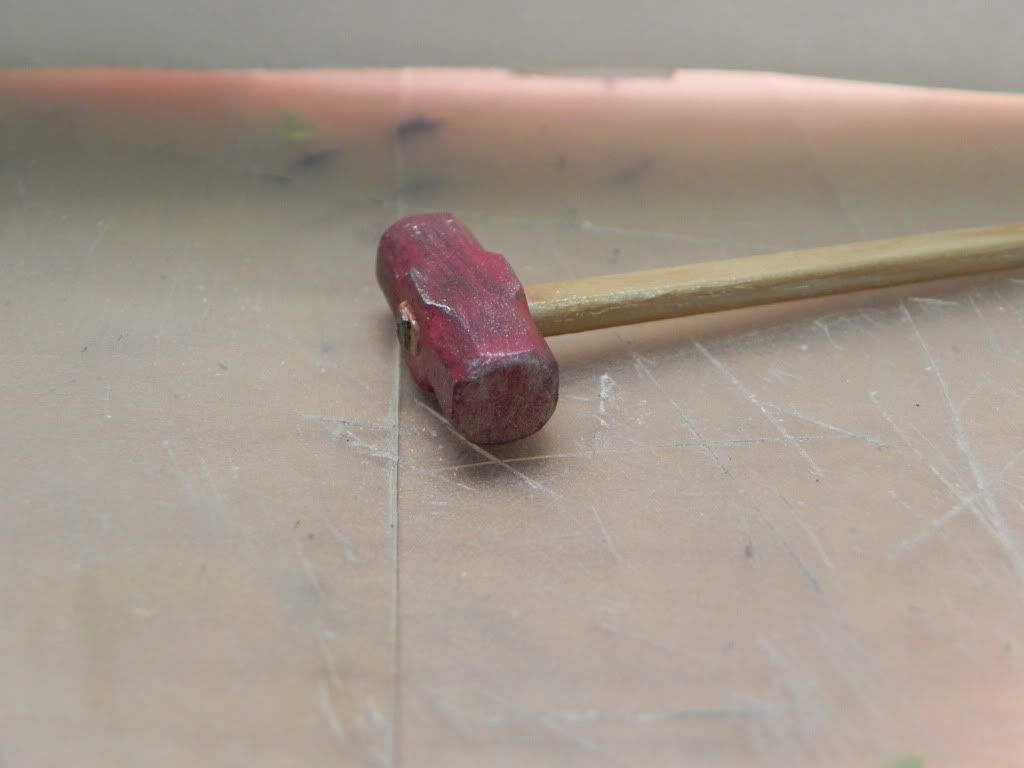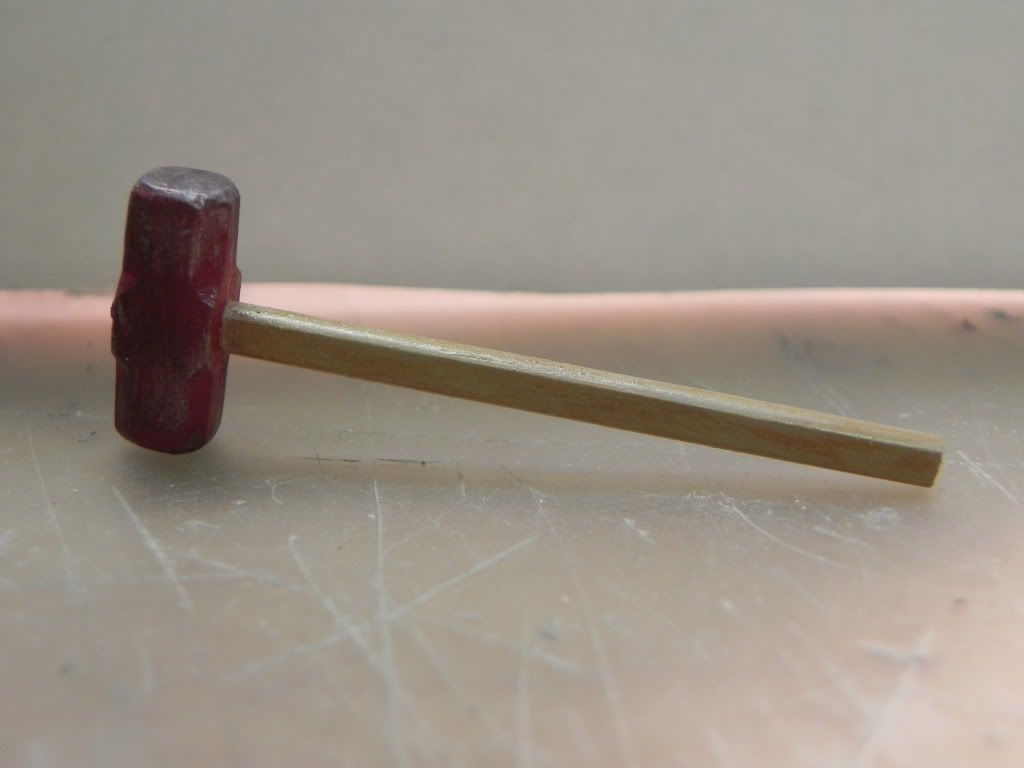 6/14/11 - Project Started
I was recently commissioned by a forum member sbartek1974 to create an updated weapon for Toll Booth. I wanted to make it in 1/18 scale of a 20lb sledge hammer.
Here is the work in progress.