I was in a local discount store the other day and came acrost an avatar toy and for some reason I thought that it could make a good base for a custom Frost Giant toy. This is going to require a ton of mods to make it looks right.
Here is the base figure.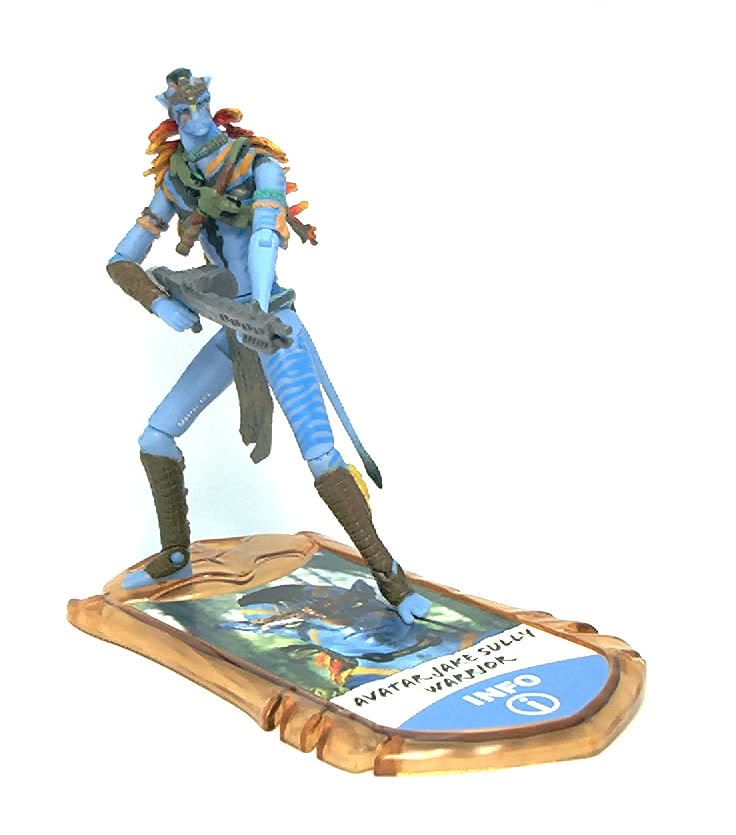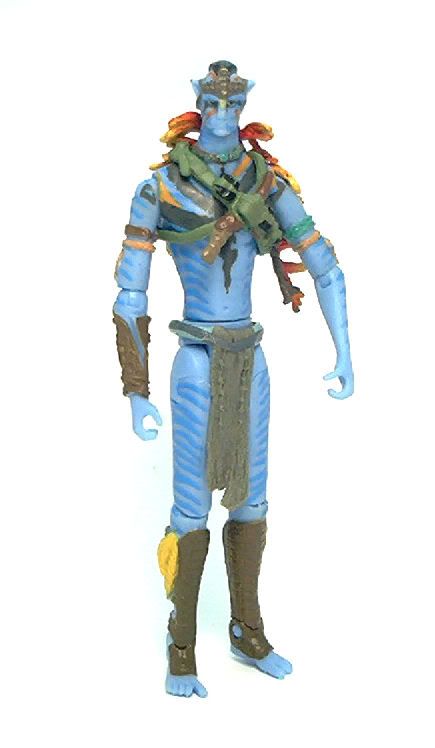 Here is a shot of the body next to the normal Frost Giant from the Thor movie line.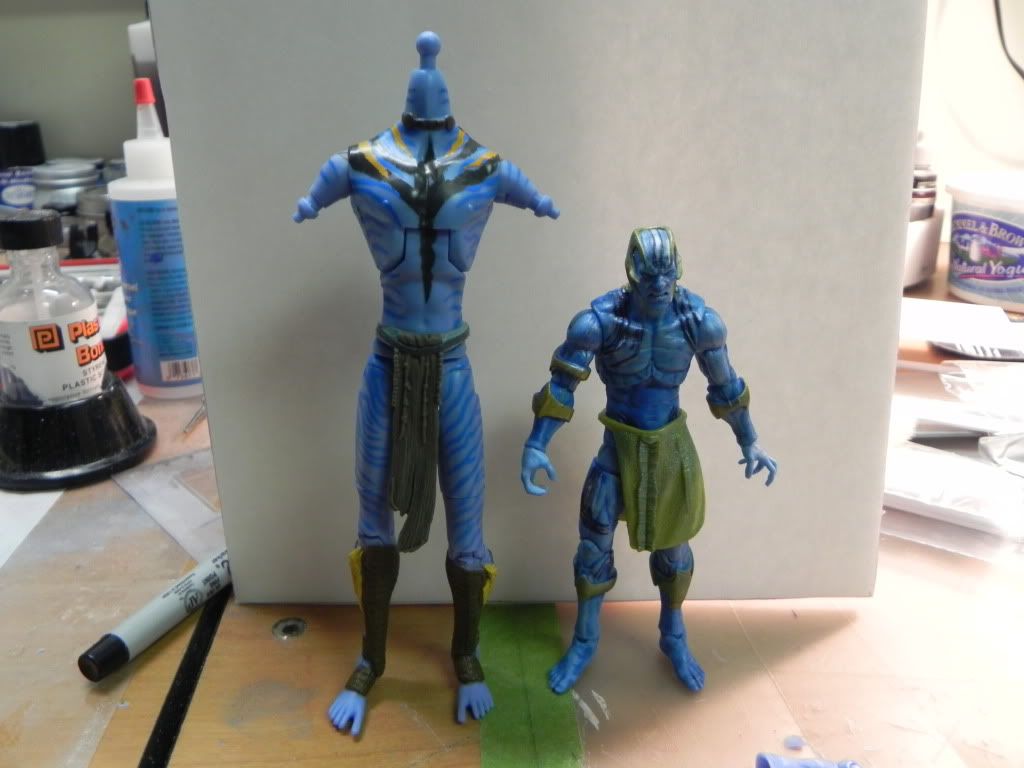 I have already started cutting and sculpting. I have trimmed off all of the ornate avatar stuff from the arms and chest and have shortened the arms up to me more in proportion. I still have to re sculpt them to be more muscular.
I have started a custom head sculpt for him as well. I used the base head for the nose and eyes and decided to have his mouth stapled closed. I have already started on the second layer of sculpting the helm on him. This is still very rough, I am going for a big of an ogre look to him.