I created these weapons from scratch using styrene for a project that is now complete but I thought these needed a post of there own.
These where first designed using graph paper and pencil and then carefully cut out and shaped then painted.
This is the only pre painted pictures that I have, its only of the axe.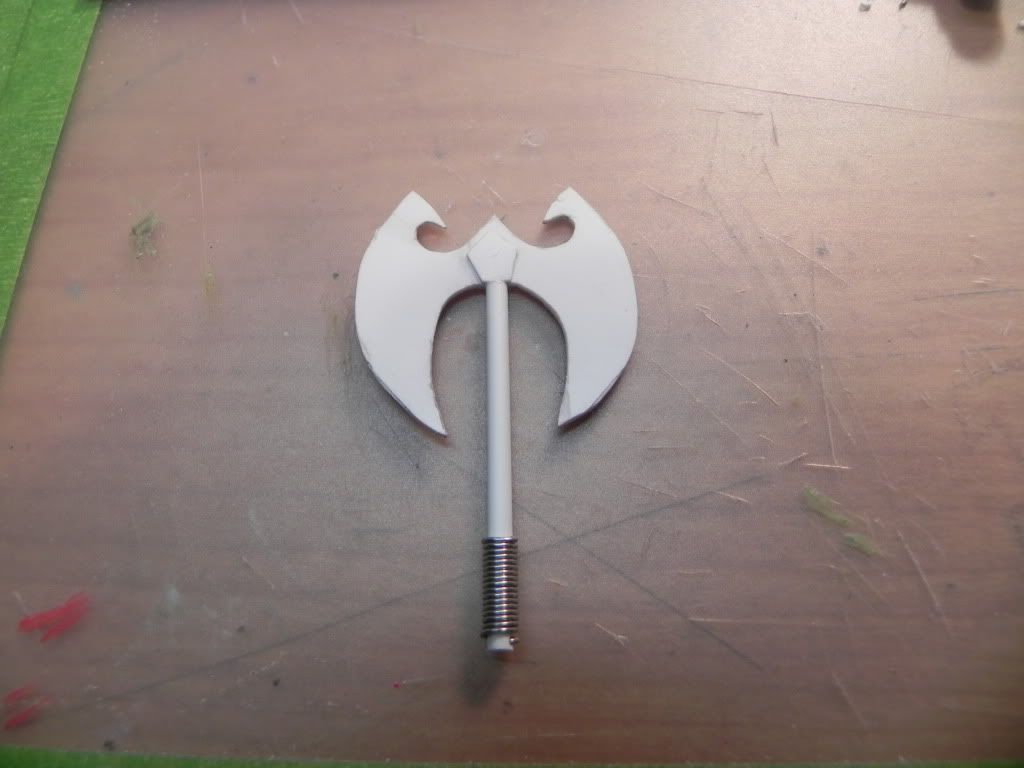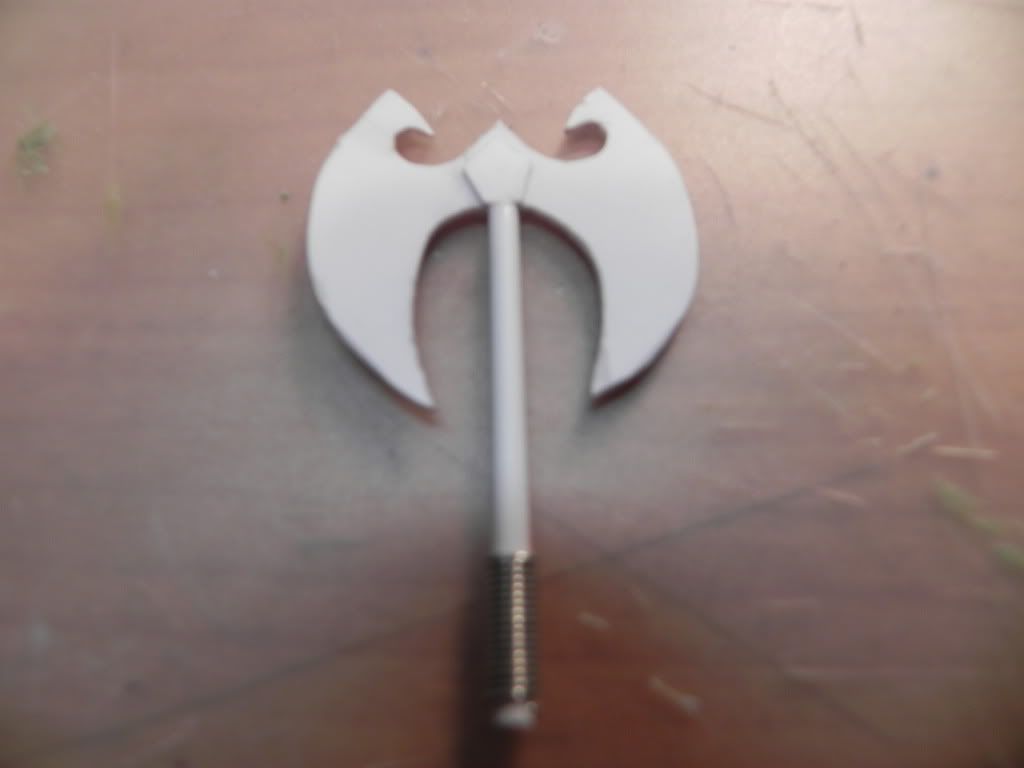 Here are a couple pictures of the first base coats after they had been primed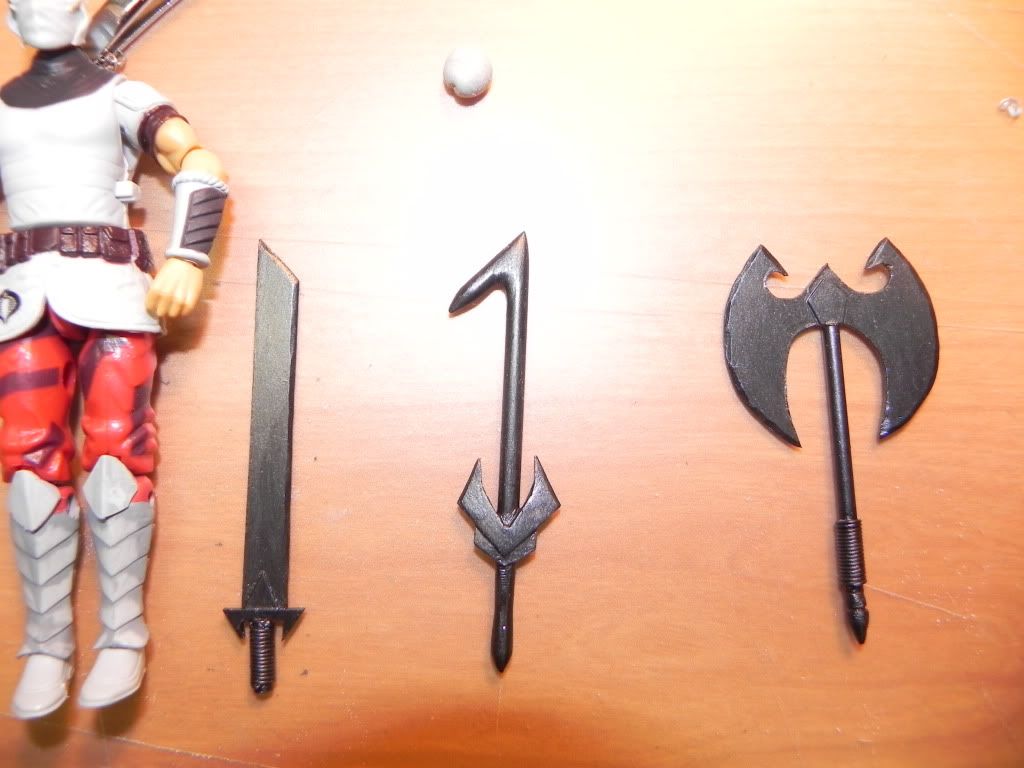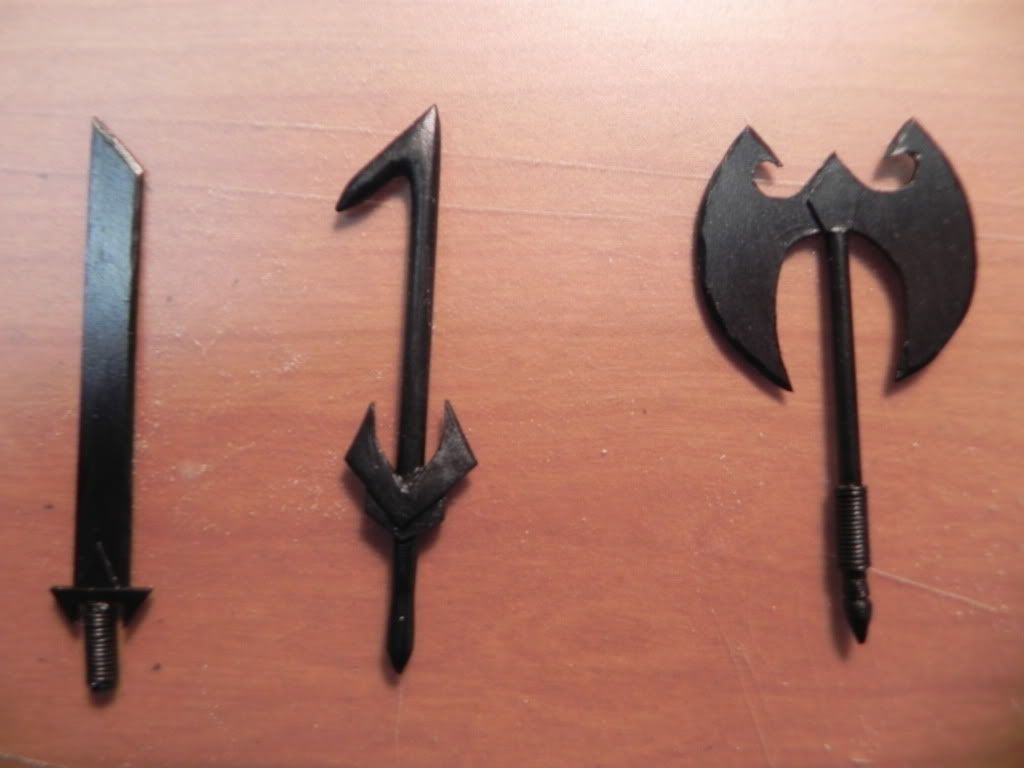 This is some complete painted shots