I dont think there is many people that will disagree about Frank Castle being a bad ass with bad ass weapons. So why Hasbro thought to only include some lame ass weapons is beyond me. I thought that he could use some improvement. I decided that he needed a new more bad ass gun and that his belt needed to look a little more like the Punisher belt.
Here is the basic figure how it comes stock.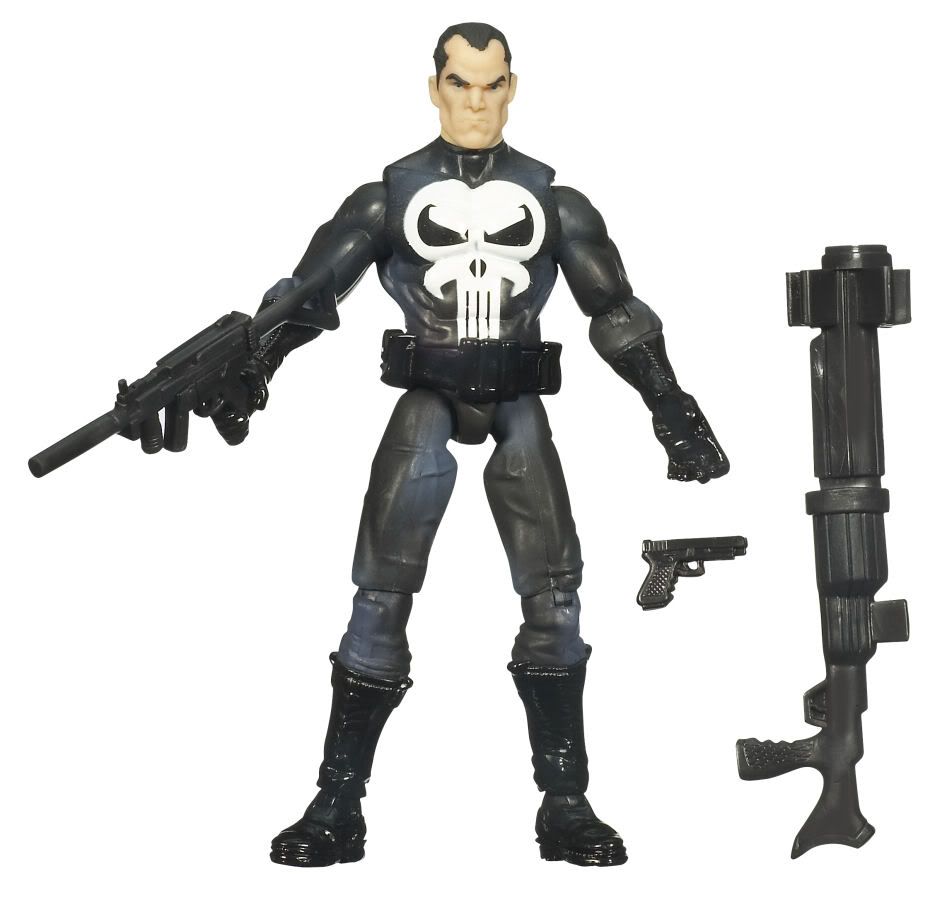 Here is the weapon that I started with, it belongs to G.I Joe Copperhead V7

I chopped the stalk off, cut a slit all the way through for the bullets and trimmed down the hand hold.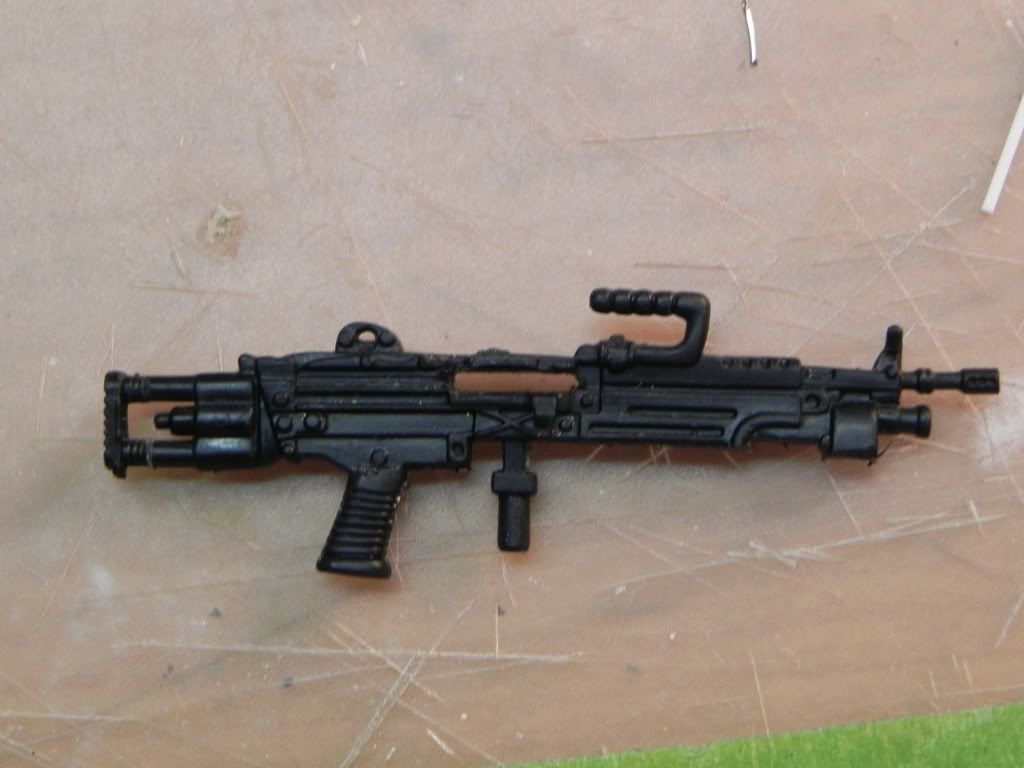 Here is the figure holding the gun, you can see the painted belt as well.