For those who dont know, Orion Pax is who became Optimus Prime. Ever since I got the E-Hobby Orion Pax I felt like he needed something. First I got the reprolables set and that satisfied me a little bit. One day I was looking at him and still couldn't get Kup out of my head and it hit me, he needed a "trailer" to more more like Prime.
This was scratch built using styrene then primed and painted. I maid some decals in photoshop to try and match the reprolables. I am not sure if I am going to clear coat this and if I should use a flat or gloss.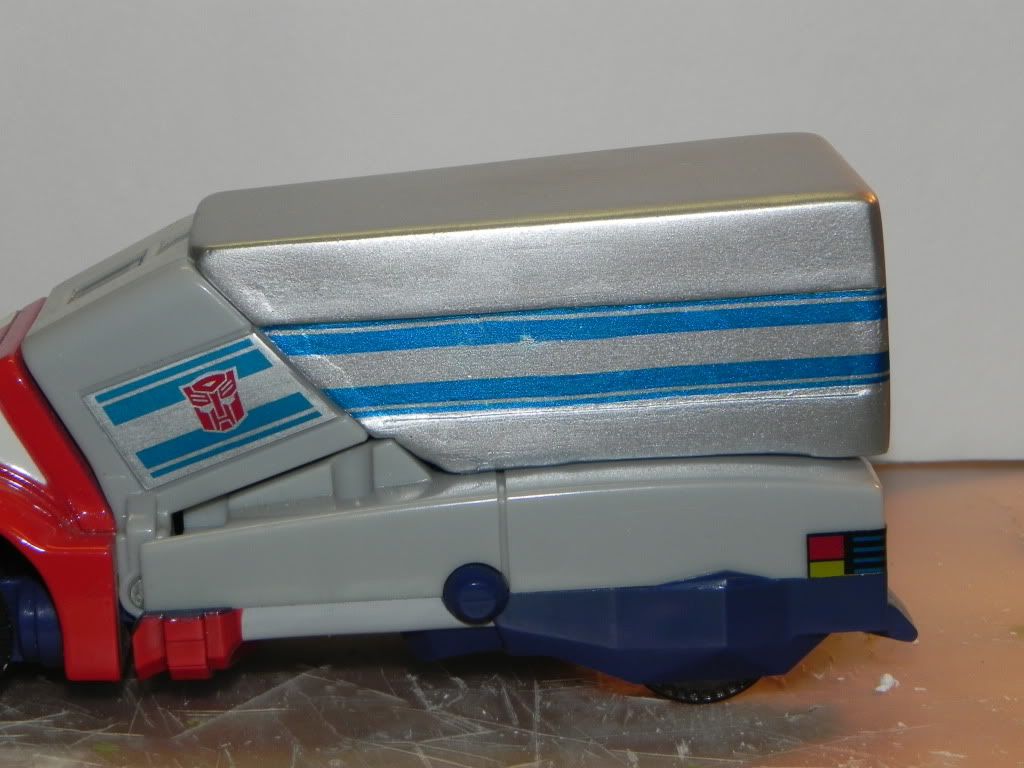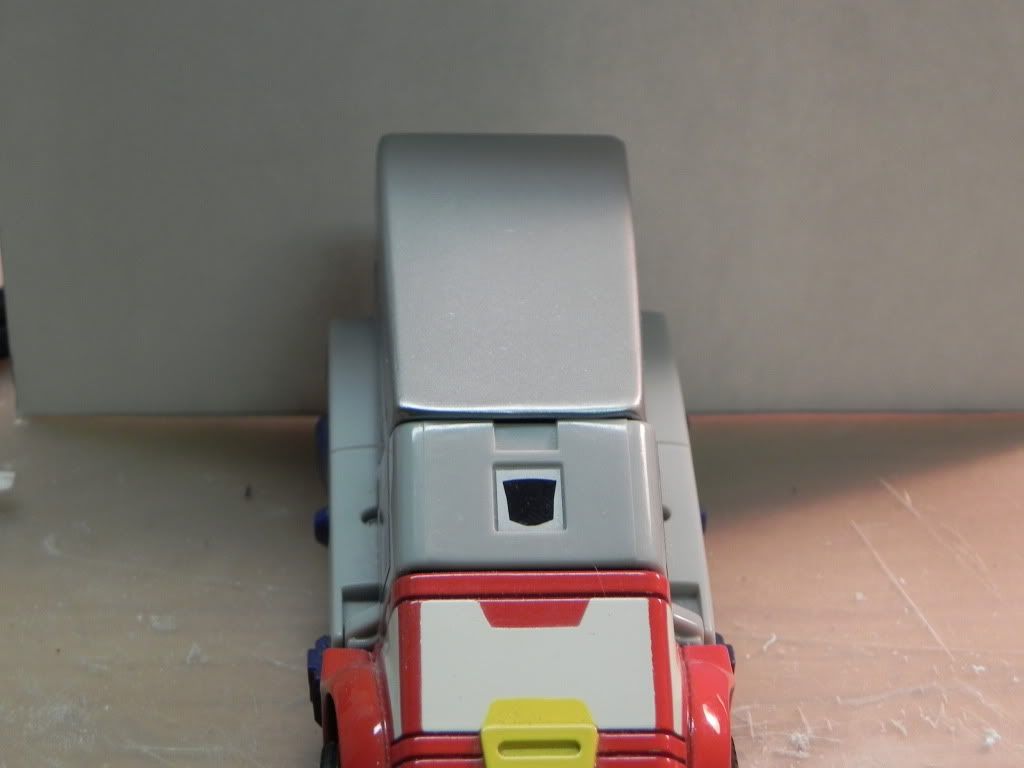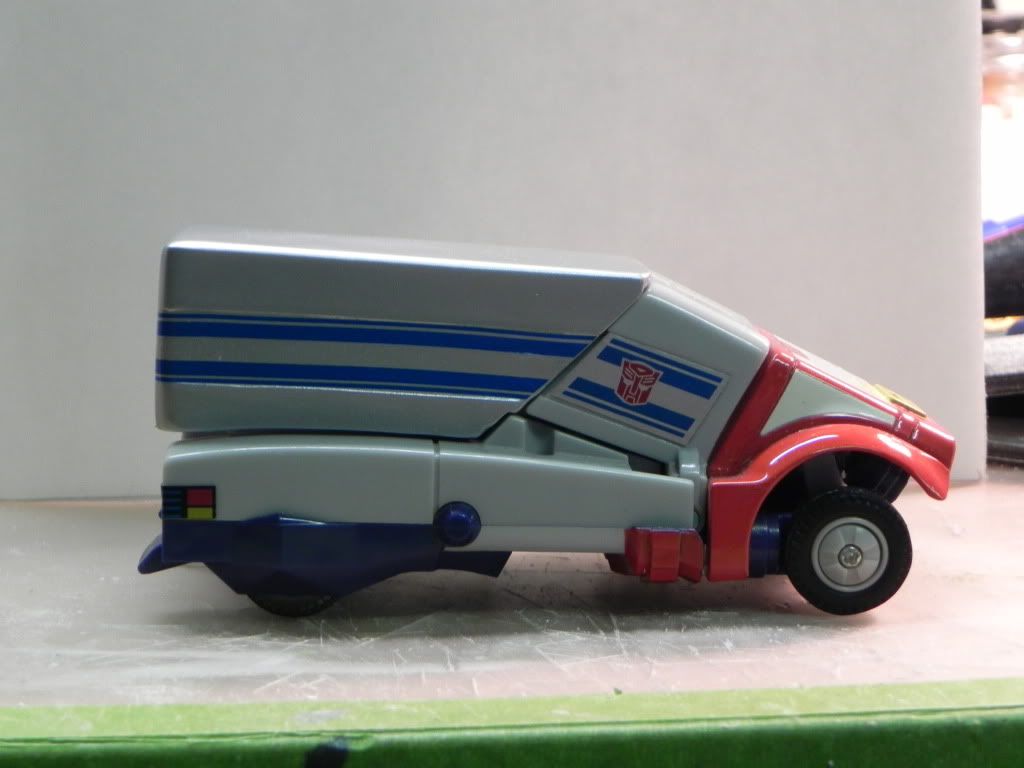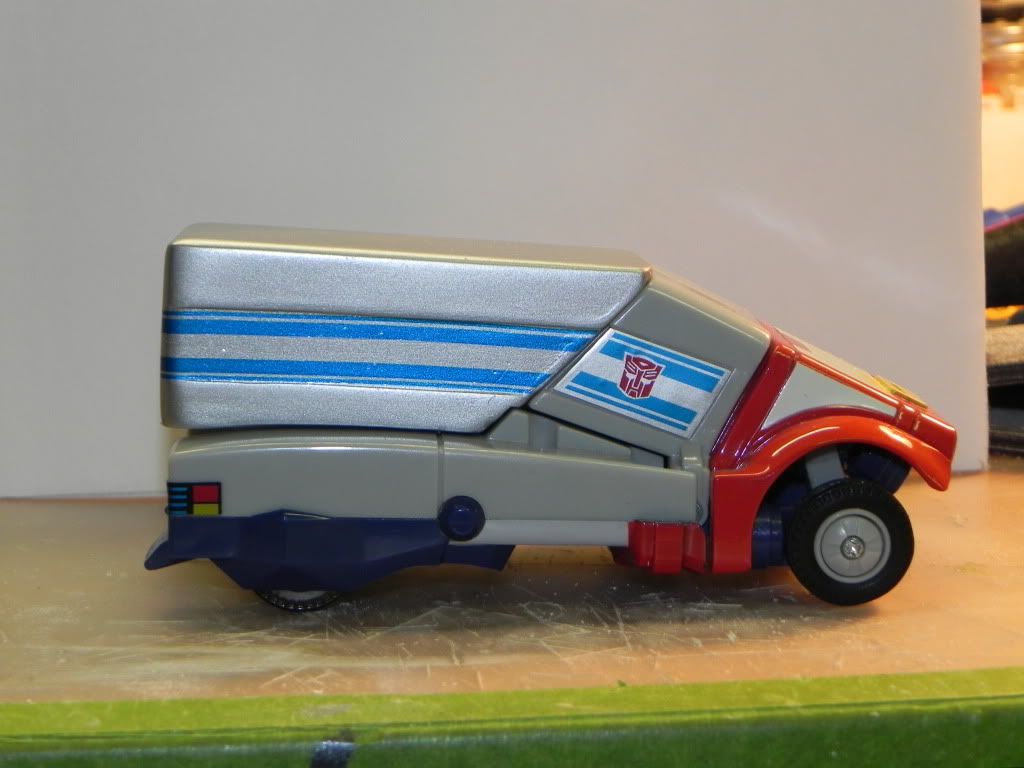 It fits very snugly using the target master as its peg. I did not paint the bottom because I did not want paint rub.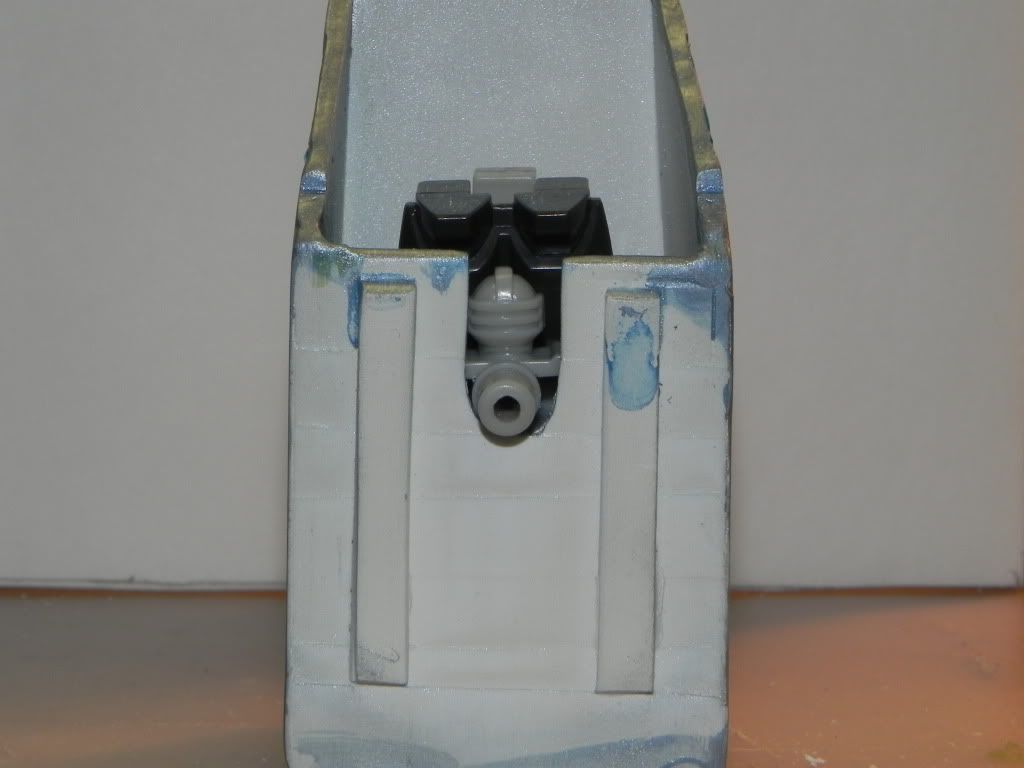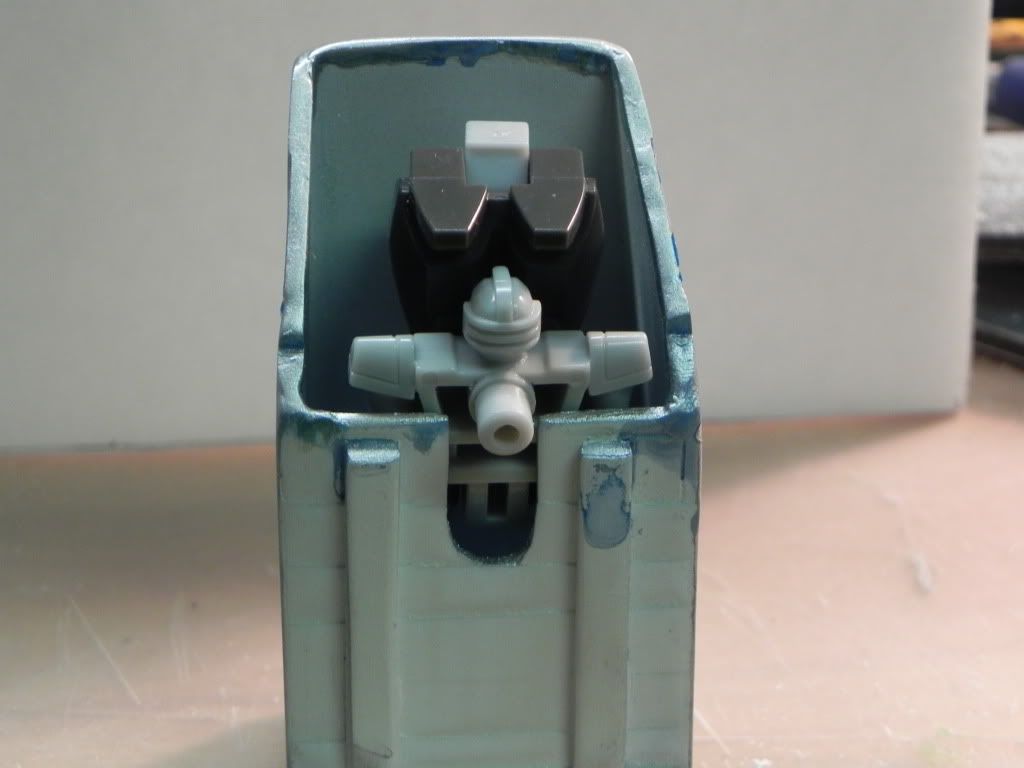 Yes, I know he looks like a space Mini Van :-D