I created this from scratch using styrene for a buddy who is moving out of states. It was designed and built to hold a card game called "Lunch Money" along with a scratch built thermos to hold all the counters needed. This is my first major scratch build project aside from some much smaller custom G.I Joe weapons. I think this turned out fantastic seeing as its my first full build. I got into scratch building in order to work on a fully scratch built TF..... More on that later :-D I am also thinking about doing another one of these as a reproductions 80's TF lunch box just for fun. All comments and criticism welcome.
First I will show the unpainted pics of so you can see the detail.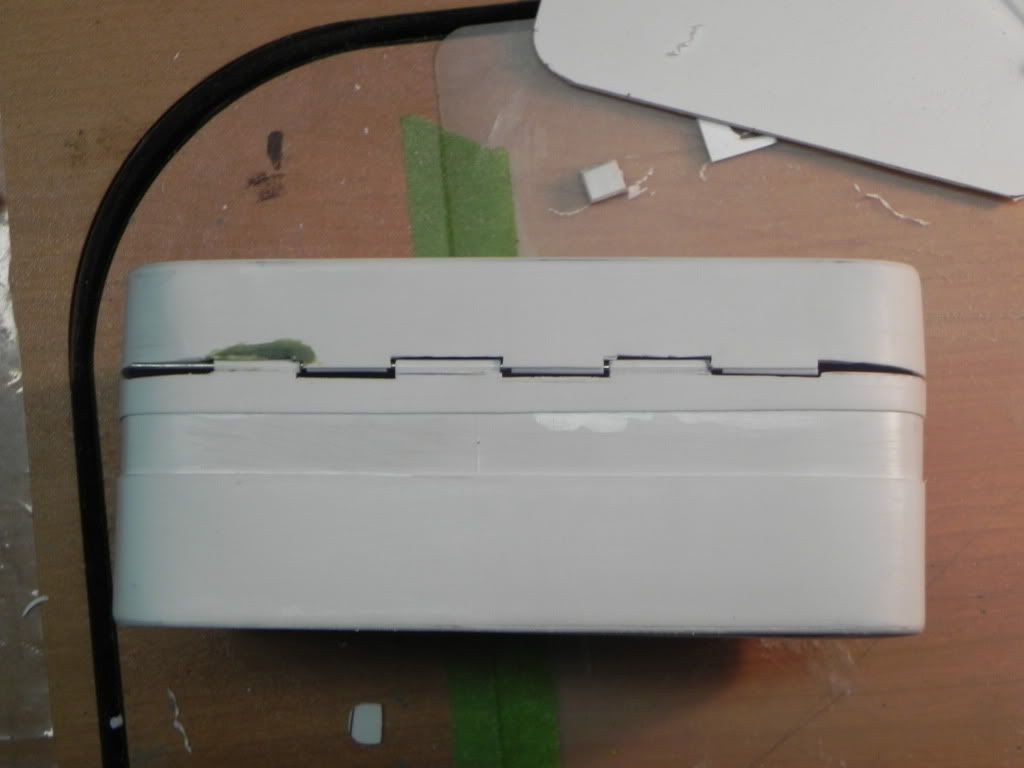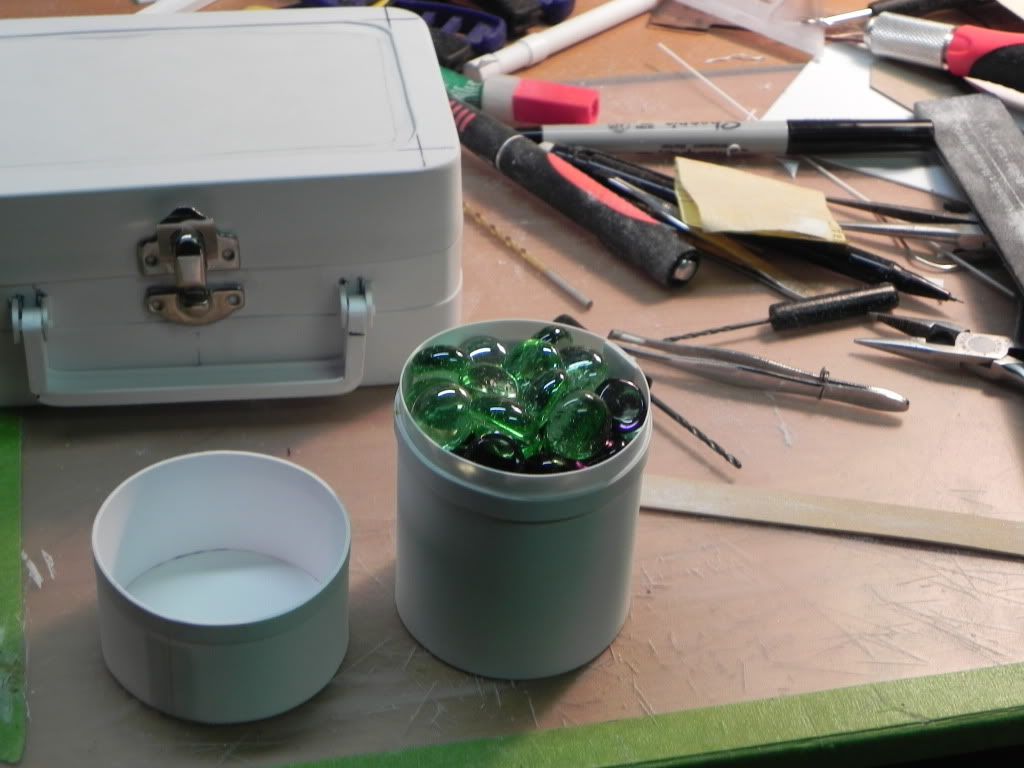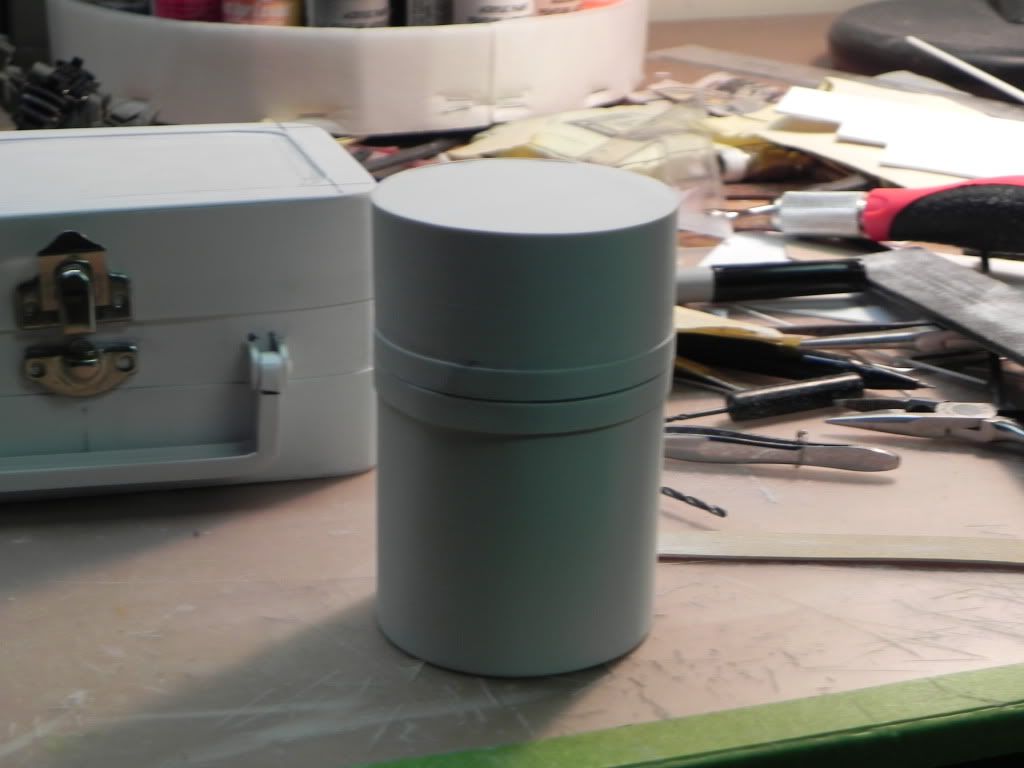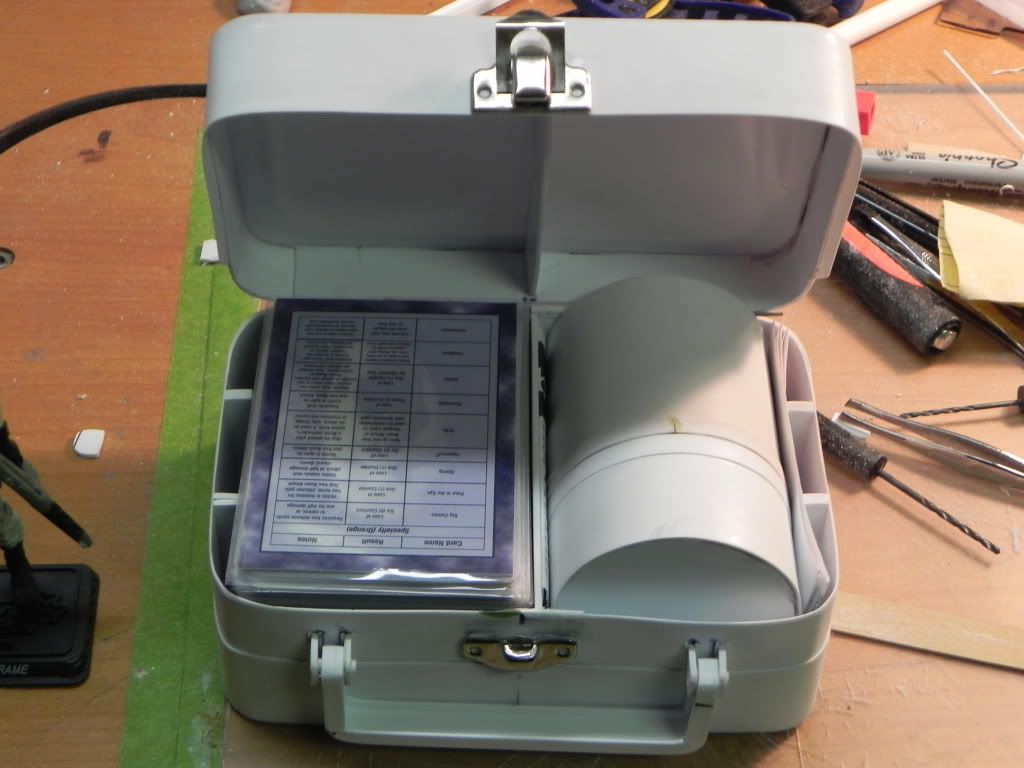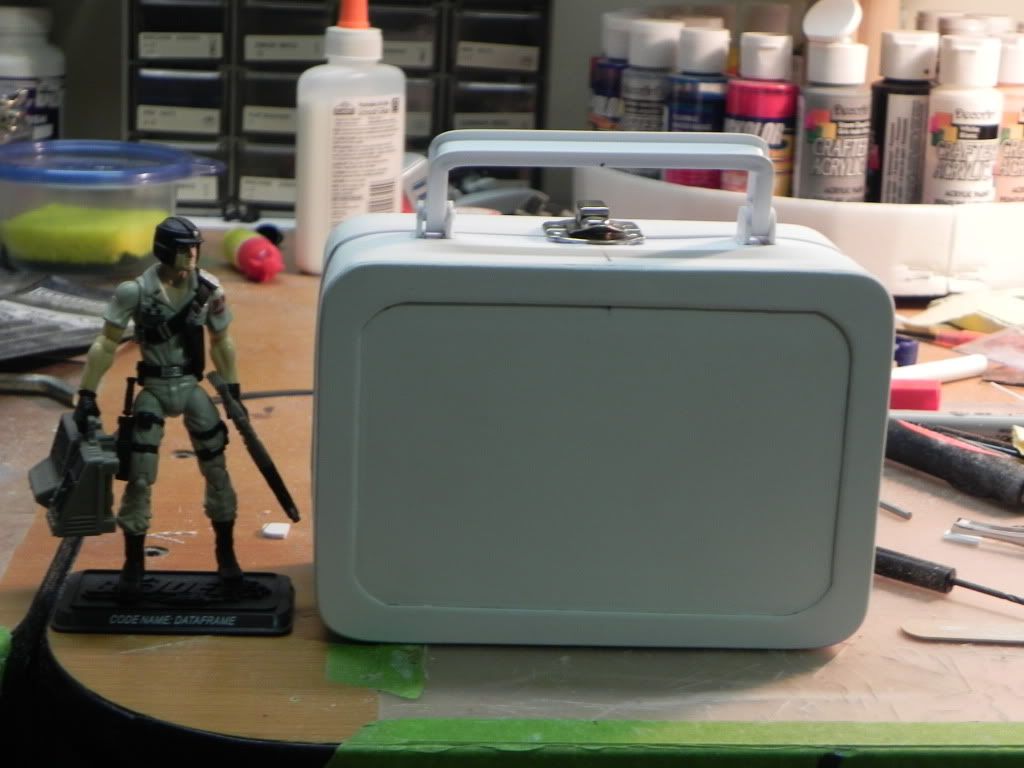 Now for the painted and finished product.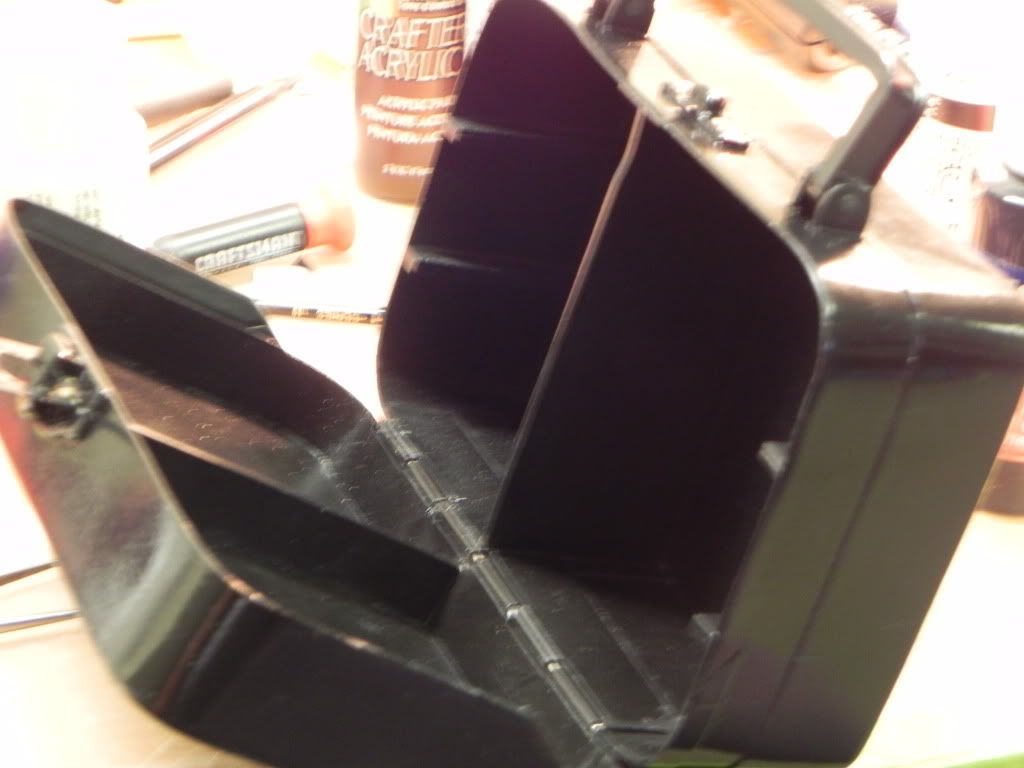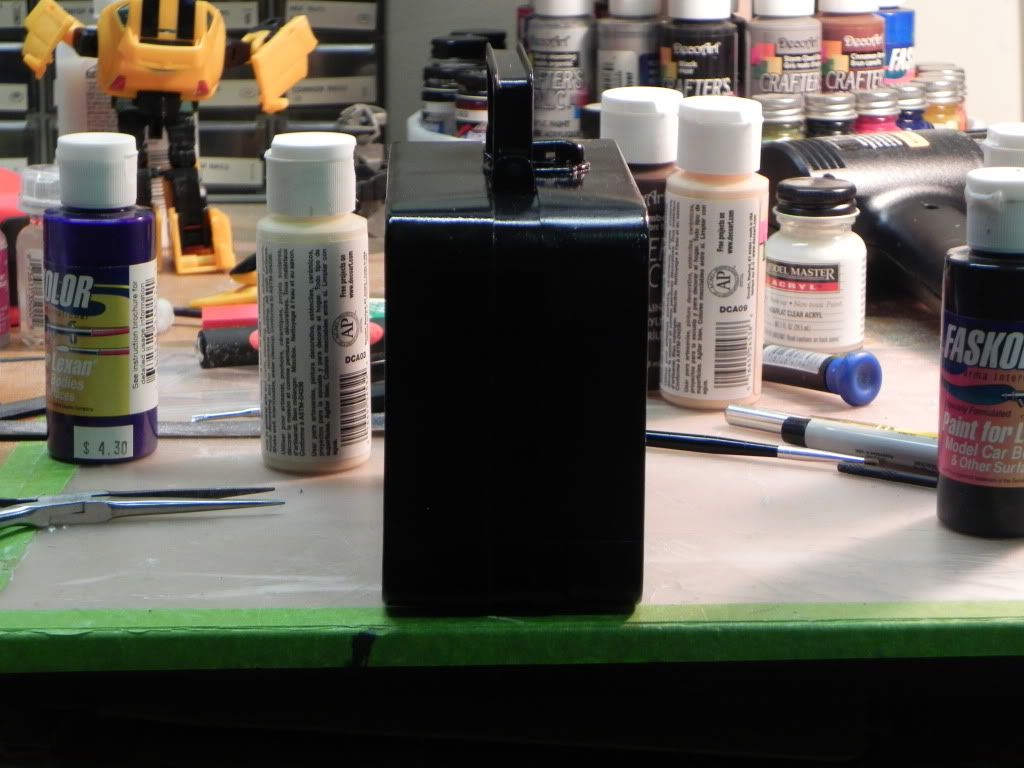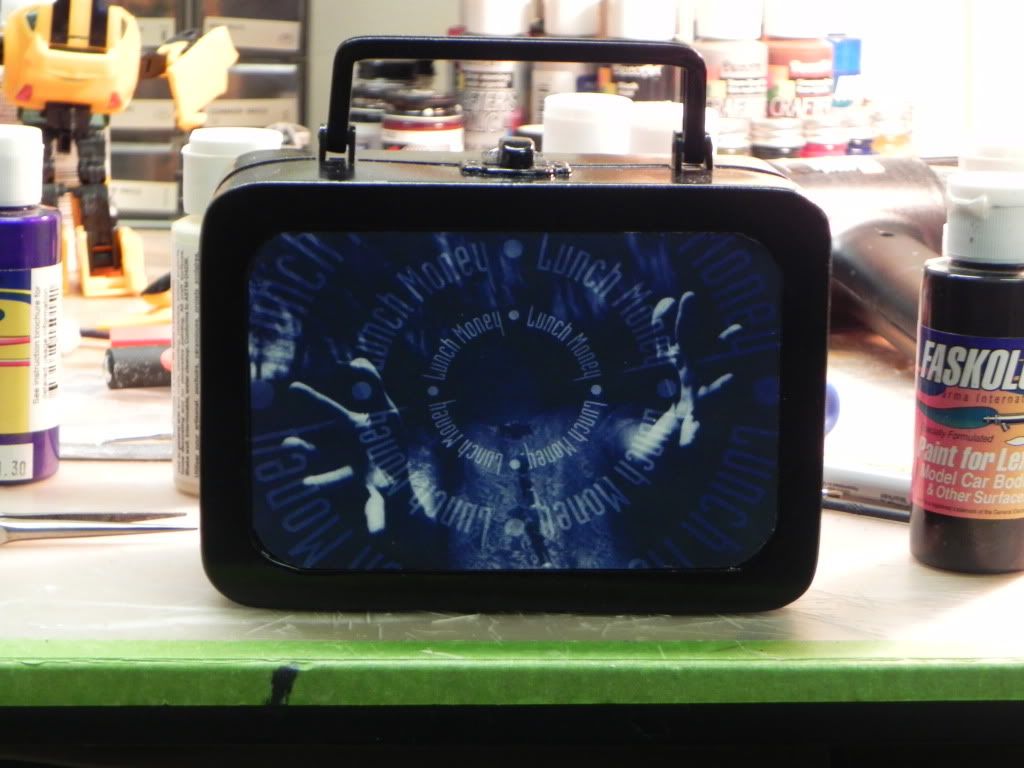 The person that it was for absolutely loves it! :-D