This started out life as a Power Armor Doc Ock from the new spiderman 3 3/4 line. The general figure itself didnt have too bad of a paint job so I left him alone but the tentacles where horrible so I modified them very heavily.
I took off the back pack and cut all the tentacles off. I then cut them into sections in order to be able to get a pose that i wanted and drilled guide holes in them and used little bits of paper clip in the middle of the tentacles to help hold the sections together once I glued them.
I then sprayed the limbs with primer and then painted them with gunmetal silver. I originally designed it so that he could stand on his own with out any support, which worked great in my cold ass garage where my workshop is but as soon as I took him upstairs the ultra soft plastic of the limbs started to get soft and he started to droop so I created a custom base for him.
Here is what it started out looking like. I did take these pics from online sources because I did not take any pictures before I started cutting it up.
I mean look at that thing, the tentacles are ORANGE and he has 8 of them instead of 4!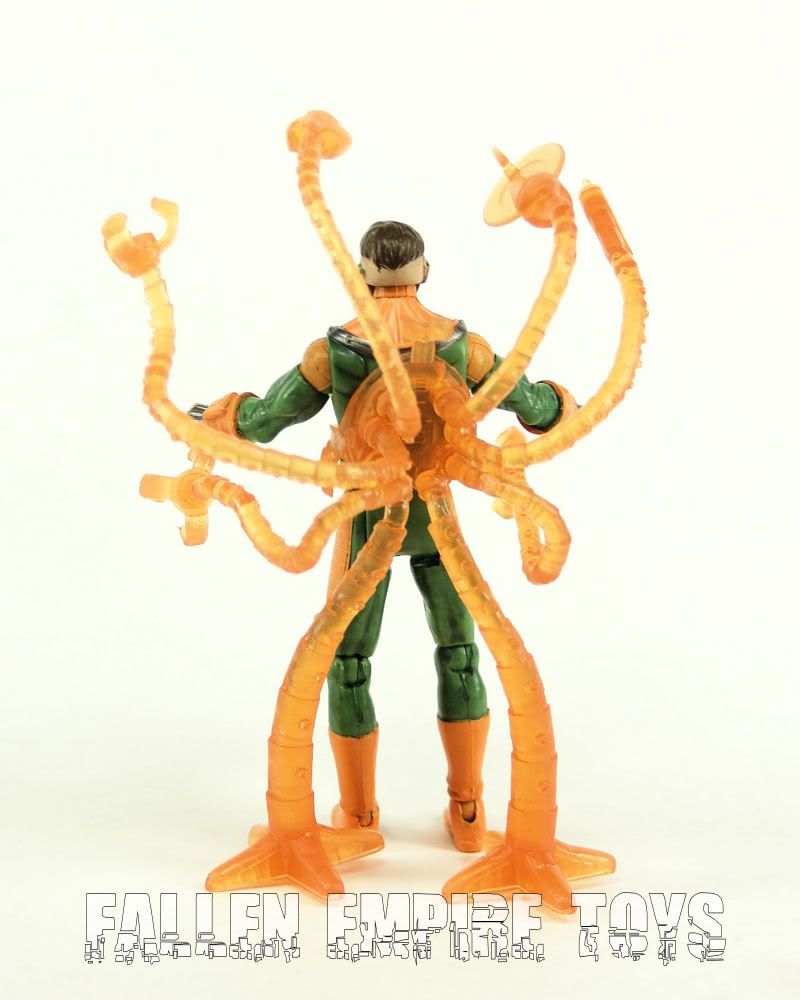 Here are the pics of the finished piece, please excuse the pictures. I would love to come back and redo the base as a larger MU style base.